What the Best POS Companies Can Do For Your Business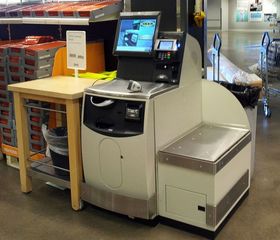 Point-of-sale (POS) systems allow a retail operation to move lines faster, simplify the payment process, and keep track of inventory electronically. These attributes make them a must-have for any modern business. Still, finding the best POS companies can be a challenge.
BuyerZone's POS resources can help you compare what services are available before sending you quotes from established vendors. Whether you run an apparel store, specialty boutique, restaurant, or cafe, there are elements of a POS that should come standard.
Here are 10 attributes of the top POS companies:
Ability to solve minor problems quickly. Having your POS go down in the middle of work day is tough. Make sure your POS provider can provide solutions to minor problems quickly over the phone.


A strong industry reputation. Your POS provider should have a strong industry reputation, and have a solid Better Business Bureau rating. Check on their background in the business.


Remote repair. The ability to repair glitches without traveling to your business is important with a POS, as there is never a good time to have your system down. Make sure a provider offers remote solutions.


The top technology. Whether you want tablets or table-top POS options, the best suppliers will offer solutions that wow you from a tech standpoint. Advanced solutions give your company a leg up on the competition.


A free demonstration at your business. Brochures and online demos are nice, but you'll need to see a real-life presentation of the POS to consider committing financially. Ask for a demonstration at your workplace so you'll see exactly how it would change day-to-day operations.


Installation and testing. Once you decide the product is right, set up the time for installation and system testing. This process is crucial to starting out right with your POS.


Customized solutions. All businesses have different needs: An outdoor cafe and a designer handbag boutique, for example, have little in common. Decide what you'd like to have customized and get it included.


Continuous support. If you're updating to a POS for the first time, you'll need a guarantee your business won't stop when there's a technical glitch. Look for companies that offer constant support for the system you're buying.


The ability to expand and adapt. The POS you use to open or expand a business may not be the same one you'll need a few years down the road. Leave room for expansion and adaptation by asking the POS companies for an open platform.


Warranty. Is the system guaranteed if there are problems getting started? The best POS companies have low-priced options for repair and servicing, both over the phone and in person. Look for guarantees you won't have to pay for standard performance.
No matter what type of retail business you run, there is a POS solution that will make it run better. Put together a list of your business's needs and BuyerZone will put you in contact with POS dealers in your area today.
Ready to Compare POS Systems Price Quotes?