POS System Dealers in California
When it comes to purchasing resources or tools for your business, comparing suppliers should be the first step. If you're looking for a POS solution in California then you're in luck. BuyerZone has gathered the top POS companies in the area. Fill out the form above to get in touch with any of these companies, and get started comparing prices.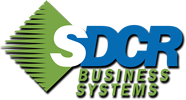 SDCR Business Systems
7940 Arjons Drive
San Diego, California 92126
http://www.sdcr.com
SDCR Business Systems is a national company with locations throughout southern California. SDCR Business Systems focus on the sale of ALOHA POS systems for restaurant and hospitality settings. Service and support is available 24hrs a day. SDCR offers an array of Aloha systems, including mobile and tablet support. Established in 1967, they currently have an A plus rating on the Better Business Bureau.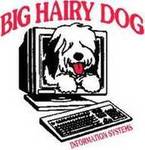 BIG Hairy Dog Information Systems
3205 Ramos Circle
Sacramento, California 95827
http://www.bighairydog.com/

Big Hairy Dog is a national dealer specializing in affordable POS systems for the retail industry. BHD also sells and provides support for QuickBooks POS for smaller businesses. Not only do they offer 24 hour service but also a one year, 24 hour, next day replacement warranty for your hardware. Located in Sacramento, established in 1993, and they currently have an A plus rating on the Better Business Bureau.

Comcash
1300 Quail Street, Suite 209
Newport Beach, California 92660
http://www.comcash.com
Comcash sells point of sale software for single or multiple stores, liquor monitoring, polling software, convenience store/gas pump software, full enterprise software as well as full line of peripherals, handheld data collectors and computers. In addition to providing on-site installation and excellent USA-based POS technical support, Comcash has a an unparalleled Quickbooks accounting setup to link together multiple stores to primary hub. Comcash was founded in 1996 and is headquartered in Newport Beach, California.

M-S Cash Drawer
2085 East Foothill Blvd.
Pasadena, California 91107
http://mscashdrawer.com
Founded in 1974, M-S Cash Drawer is an international company headquartered in Pasadena, CA, and is a distributor of point of sale systems, barcode, card technology equipment, and a manufacturer of cash drawers. M-S Cash Drawer is a distributor of premiere brands such as ELO Touch Systems, ProTech Systems, Honeywell, Pioneer POS, SHARP, Bixolon, Avery Berkel Star Micronics and more.

Triphen Technologies Inc.
2313 North San Fernando Boulevard
Burbank, California 91504
http://www.triphen.com/
Located in Burbank, California, Triphen Technologies specialize in POS systems for clubs, restaurants, bars, and retail stores. Triphen's POS software partners include Microsoft,PAR Technology Corp and CAM Commerce Solutions, who are all specialize in software development for either the hospitality or retail industry. Not only does Triphen help streamline your POS process, they also assist with credit card processing, gift card programs and Google App setup. Training, installation and 24 hour service is provided for Triphen POS systems. Established in 2002, they currently have an A rating on the Better Business Bureau.

Performance POS
100-A Pelican Way
San Rafael, CA 94901
http://www.performancepos.com/
Founded in 1959, originally as Pacific Cash Register, Performance POS is located in San Rafael, but service clients nationwide. Performance POS specialize in restaurant and retail POS systems including brand names such as Maitre'd, Toshiba, NCC, Sharp and Panasonic. Offers 24 hour support and video surveillance systems that integrates with your POS. Performance POS will not only fix the systems they sell you, but offer repairs on competitor systems as well.
BuyerZone can connect you with these sellers and more so you can get multiple price quotes and the best option for your business. Fill out the request form below to get started.
Ready to Compare POS Systems Price Quotes?