POS Systems vs Cash Registers
Computerized point of sale (POS) systems are replacing cash registers in all types of businesses, large and small. Why are they so popular? Switching from a traditional cash register to a POS system can bring a host of benefits to your business. It can help you save money, get more information about your business, and be more productive.
Cash registers versus point of sale systems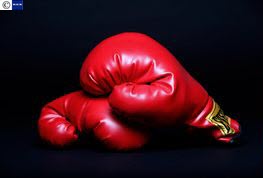 To settle the great debate between a cash register and a POS, it helps to compare the two. If you've used a cash drawer for decades, it may be hard to part with your trusty register.
Some top benefits of a key cash register include:
Efficient way to securely store money.
Low startup investment cost for a small business.
Straightforward customer transaction processing.
Simple operation with minimal to no training requirements.
Fewer hardware components to worry about beyond display, keyboard, and printer.
To take it to the next level, a tech-forward POS system will combine the basic functionalities of a cash register with a number of hardware and software features, ranging from a touch screen with mobile ordering devices to online store management and tech support.
Here are some of the ways a modern point of sale system can help your business:
Save money
Eliminate shrinkage. Cut down on inventory that disappears from your store or restaurant due to theft, wastage, and employee misuse.
Improve accuracy. Ensure that every item in your store or on your menu is sold for the correct price.
Get better margins. Detailed sales reports can help you boost sales of high-profit items.
Get more information
Know where you stand. Instantly check daily, weekly, or monthly sales - overall or for individual items.
Better manage inventory. Track remaining inventory, spot sales trends, and use historical data to better forecast your needs.
Inventory/order syncing. Some POS software will sync online and off-line orders with product and inventory levels in real-time.
Increase productivity
Reduce paperwork. Slash the time you spend doing inventory, sales figures, and paperwork.
More efficient transactions. Your customers get faster, more accurate service than with cash registers.
Online/off-line connection. POS software can function both online and off-line, regardless of a steady Internet connection; data will be automatically updated when Internet connectivity resumes.
How to make a final decision between a cash register and a POS system
To determine which payment processing system is best for your business, consider cost versus value. If you have a small mom-and-pop shop, a cash register may do for now. But as your business grows and expands, and you acquire more employees, you may need to upgrade to a POS to support sales in the near future.
In most cases, starting with even a rudimentary POS is worth the investment. A POS system will cost more than a cash register, starting at $1500 compared to $200 on average, but it will provide greater value to cover the initial expense. A POS system is designed to handle a larger customer volume and inventory base; a business that expects to grow should consider a scalable POS built for expansion.
Realizing the many benefits of a POS system requires a commitment to utilizing its capabilities to the fullest. Without appropriate training and ongoing analysis, even the most sophisticated POS system will be no more useful than a basic cash register.
Ready to Compare POS Systems Price Quotes?