POS System Dealers in Florida
BuyerZone has partnered with local businesses all around the country in an effort to connect buyers and sellers. Listed below are a few companies, local to Florida that can provide POS solutions for your business. You'll be able to see company details and a description of each business, including the products and services they provide. If you wish to speak to these companies, or companies like these, please fill out the quote request form on this page. Just let us know what you are looking for and we'll do the rest!

Advanced POS Solutions
1020 Northwest 25th Street #211
Miami, Florida 33172
http://www.aps-pos.com
Advanced POS Solutions specializes in restaurant and retail POS and digital signage. Founded in 2002, the company has continued to provide quality products, including Focus Restaurant management software, Comcash POS Software, POS Table Service, Digital Dining and APS POS Solutions. Along with the hardware and software listed, they also provide services like systems integration, solutions consulting and maintenance service. Handheld devices are available for easy transportation.

Benseron Hospitality
1085 Business Lane, Unit 9
Naples, Florida 34110
http://www.benseron.com
Benseron Hospitably has been designing high performance Point of Sales solutions for over a decade, and become known as the profit improvement specialists. They offer terminal-based (BevoPOS) and tablet-based (LingaPOS) systems that integrate both front and back-of-house operations and include inventory and labor management, online ordering, customer loyalty, gift cards, credit card processing and data analytics. With Benseron's cloud-based POS solutions, restaurants can maximize revenue, optimize operations, reduce food waste and other costs, and deliver a superior dining experience.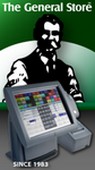 Crichlow Data Sciences - The General Store
926 East Oleander Street
Lakeland, Florida 33801
http://www.thegeneralstore.com
Crichlow Data Sciences is geared towards providing products and services to retail locations nationally. While Crichlow is the developer for The General Store POS software, they also provide hardware such as the Aures Galeo Bundle, Aures W-Touch Bundle and the Dell Retail Bundle. Crichlow offers POS solutions for as low as $495 and carries everything from software, to mobile devices, to complete POS systems. Established in 1983, they currently have an A plus rating on the Better Business Bureau.

DirecTouch POS
1081 Holland Drive
Boca Raton, Florida 33487
http://www.directouchpos.com
DirecTouch provides point of sale systems to restaurant and hospitality locations in Florida. When you purchase a POS solution from DirecTouch POS, they throw in three years of hardware warranty and help desk support along with a free credit card interface from American Bancard. They sell the HP RP3000 and S-Line with Integrated Epson Printer as their POS terminal hardware options. They also provide DirecTouch restaurant management software and handheld terminals. Their Better Business Bureau ranking is presently an A-.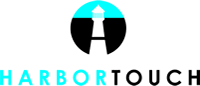 Harbortouch Florida
7493 Oakboro Drive
Lake Worth, Florida 33467
http://harbortouchflorida.com
While Harbortouch software can meet the needs for any type of business, they specialize in hospitality, retail, quick service restaurant and delivery, spirits and C-stores particularly. For POS hardware, they offer Harbortouch POS Classic and Harbortouch POS Elite. Their services are wide and varied ranging from gift and loyalty programs, check services, cash advance, and even providing ATMs to your place of business. Established in 2003, they serve nationwide and have free 24 hour support.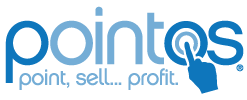 PointOS
2120 58th Avenue
Vero Beach, Florida 32966
http://www.pointos.com
Started in 2006, PointOS provides restaurant POS software to businesses on a national level. Their website offers a free download and 30 day trial for their PointOS software, which starts as low as $499 and works on any type of hardware. With cloud-based reporting and backup, Excel/email integration and easy QuickBooks integration, PointOS prides themselves on their ease of use.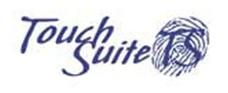 TouchSuite POS
1081 Holland Drive
Boca Raton, FL 33487
http://www.touchsuite.com
TouchSuite POS specializes in point of sale software for three distinct business types: TouchSuite Salon Elite helps power your salon/spa, TouchSuite Pro Elite is available for all retail locations, and TouchSuite Pet Elite helps manage client's pet care businesses. They also provide hardware add-ons for your current system such TouchScreen Terminal, cash drawers, barcode scanners, PIN pads and more. Established in 2007, this Florida based company is able to serve customers nationwide and currently maintains an A rating on the Better Business Bureau.
BuyerZone can match you to dealers like these when you fill out a quote request so you can get prices quotes from multiple sellers and find the best POS solution for your business.
Ready to Compare POS Systems Price Quotes?