How Does Linux POS Software Work?
A POS will capture a customer's payment information when purchasing goods or services. This data can be gathered through a number of different devices, like a computer, barcode scanner, cash register, pin pad, or magnetic credit card reader. Today, many businesses are choosing Linux POS software, a leading POS software retailer, to streamline customer transactions.
Linux POS software functions and features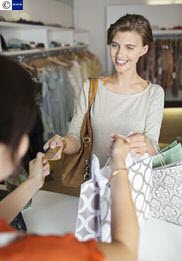 A Linux POS is used by retailers and small businesses to help tally their daily sales and balance their cash drawer. The software will add the customer transactions made throughout the day to provide a sales total for the business owner. The POS software can also calculate what amount of the total sales go to sales tax and what portion goes to profit. The Linux POS software will then use the sales data to adjust a store's inventory each time that a product is sold.
Although popularly used for sales processing in a retail or small business environment, many customers new to Linux wonder why their POS software stands out above the rest. Businesses are often drawn to Linux POS software because of its technological innovation, with features including:
Image templates that can be customized by IT staff.
Centralized administration and management tools.
Both retail POS hardware and diskless operation support.
Simplified installation and configuration process.
Improved operational efficiency with advanced security features.
More freedom with an open operating system and open standards.
Despite these impressive and advanced technological features, Linux remains affordable. Linux POS software has reduced the total cost of ownership for a business with lower maintenance subscriptions, compact images for a reduced operating system footprint, and support provided for both hardware and applications.
Pros of using Linux software
Linux is a standard operating system compatible with almost any POS software.
A Linux POS is stable and reliable. When it's used properly, the system will run until it is shut off, or there is a hardware failure.
A business owner won't have to deal with bugs and viruses commonly found in Windows software systems.
Linux software has an open source code. While this may not benefit a business owner directly, it will give them the freedom to hire a programmer to customize the software.
Linux POS software offers a number of free or inexpensive applications thanks to its open standard.
Cons of using Linux software
Linux POS software choices may be limited, depending on a business' needs.
Other retail software programs may not be compatible with Linux.
It may be difficult to find computer technicians or programmers that know how to work on Linux software.
One great benefit to POS software versus a traditional POS system is that it will save a business time and prevent data duplication. While a traditional POS system uses a scanner or barcode to make a sale, POS software will manage all sales transactions through the computer using a single operating system - like Linux, Mac, or Windows.
In years past, Windows has been considered the industry standard in small retail POS operating systems. However, since Linux provides open source software with the same technological features, its reliability, affordability, and open standards are hard to beat.
Linux software is head and shoulders above many traditional POS systems. Compared to a traditional cash register, the software is able to capture each sales transaction, store the data, and provide a clear report detailing sales, payment, and customer information at the end of the day. POS software can be used to increase overall efficiency and ensure accuracy in a store's inventory to support superior customer service.
Ready to Compare POS Systems Price Quotes?