POS System Dealers in New Jersey
BuyerZone has spent years building relationships with POS dealers around the country, and here we'd like to share with you five great dealers from New Jersey. Learn a little history on each of the dealers and when you're ready to connect try using our price quote request form above.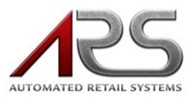 Automated Retail Systems Inc.
370 Monroe Ave
Kenilworth, New Jersey 07033
http://www.arsnj.net
Founded in 1987, Automated Retail Systems, Inc is a leader in touch screen POS systems for the hospitality industry. ARS specializes in tailoring every system for their clients including back-office accounting and inter-office networking. ARS provides 24 hour technical support where customers can speak to highly trained professionals any time of day.
Diviasoft
46 Bayard Street, Suite 309
New Brunswick, New Jersey 08901
http://www.diviasoft.com
Diviasoft, Inc, was founded in 2002 and is located in New Brunswick, New Jersey. Diviasoft, Inc, specializes in providing Microsoft Dynamics RMS to their retail clients and Pro Express for their restaurant and bar clients. As a company partnered with Microsoft, Diviasoft can provide dynamic software solutions that will help synchronize your POS to Outlook, a Microsoft CRM, and a cloud network. Diviasoft can provide highly affordable solutions to any business helping smaller retailers compete with the national chains.

K.A.B. Systems, LLC
100 Plainfield Ave, Ste 3D
Edison, New Jersey 08817
http://www.kabsystems.com
K.A.B offers specialty POS systems for apparel and footwear retailers, jewelry and hardware stores, as well as pharmacies. K.A.B partners with some of the top sellers of POS equipment and software including HP, NCR, Lenovo, Fujitsu, and Dell, for their range of computer products and Visual Retail Plus and CAP Retail Software for their complete solution for retailers. Located in Edison, New Jersey, they currently have an A rating on the Better Business Bureau.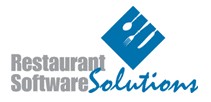 Restaurant Software Solutions, LLC
P.O. Box 7054
West Orange, New Jersey 07052
http://www.efficientrestaurant.com
Established in 2003, Restaurant Software Solutions (RSS) provide top of the line hardware and software to the greater New Jersey and Pennsylvania areas. Specializing as a Microsoft reseller, you can expect quality service, integration and support from RSS products. RSS also offers security systems that will directly sync with your POS system.

Talco Business Systems
1 Industrial Way W
Eatontown, New Jersey 07724
http://www.talcopos.com
Talco Business Systems (TBS) offers a full range of products from top companies like Maitre'D Restaurant Management System, Datasym, Sellwise Retail, and Posiflex POS Terminals. Talco Business Systems is located in Eatontown New Jersey but serves all of New Jersey, Pennsylvania and New York. Forming in 1937, TBS knows customer service is the number one priority; therefore they offer 24 hour service and support.
Ready to connect? Click below to get started.
Ready to Compare POS Systems Price Quotes?