POS System Dealers in New York
When it comes to an investment like a POS system it's important to do your research and compare prices. BuyerZone has assembled local POS suppliers to ensure customers can find a POS solution with local support. Get started and learn more about these companies by filling out the form above.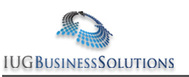 IUG Business Solutions
132 Nassau St. 14th Floor
New York, New York 10038
http://www.iug.net
IUG Business Solutions was founded in 1998, and headquartered in NYC, with offices in Orlando and Florida. IUG is one of the top suppliers of POS system sand services to the retail industry. IUG's software solutions include hardware from IBM and HP, POS 2009, and Microsoft Dynamics Retail Management System. Integration solutions are also provided from QuickBooks to MSFT Dynamics GP, SL and AX. IUG was founded in 1998, and headquartered in NYC, with offices in Orlando and Florida.

POSmatic
5-46 50th Avenue.
Long Island City, New York 11101
http://www.posmatic.com
POSmatic was formed in 2003 and is located in Long Island City, New York. They are a developer and integrator of retail POS systems, Retail Sight Multi-location Management Applications, and a full line of integrated business management applications. POSmatic offers ONsight Point of Sale Software, which connects all of the clients' outlets and provides them with crucial management reports and up to date records to sales, inventory information, and customer records all through secure measures. On top of their point of sale technology they assist customers with web development, design services, and credit card processing support.

Xenios llc
82 Saint Paul Street
First Floor
Rochester, New York 14604-1311
http://www.2touchpos.com
Xenios specializes in point of sale for bars, nightclubs, and taverns. Xenios provides 2TouchPOS, menu engineering, on demand video training, online ordering, credit card processing, gift card and loyalty programs, 24/7 support and service. Xenios llc was formed in 1999, is located in Rochester, NY and currently has an A plus rating with the Better Business Bureau.

P Hardy Technologies
99 South Clinton Avenue 14D
Bay Shore, New York 11706
http://www.patrickhardy.com
Formed in 2000, P Hardy Technologies provide customized point of sale, video surveillance, security, telephone, technical support, and other IT-related solutions for businesses in the New York metropolitan area. Whether you are a small business or have many store fronts or businesses, P Hardy has the POS systems to meet your needs and every POS system is backed by a minimum three-year warranty
Click the button below to fill out the request form and get connected to these suppliers in your area. Compare prices and get the best deal for your business.
Ready to Compare POS Systems Price Quotes?