Open-Source POS Provides Boost to Small Business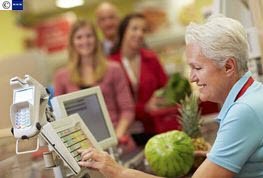 Choosing a POS system for your business can lead to difficult decisions. Plenty of modern, exciting POS packages exist, and larger operations often need their enhanced capabilities. However, most proprietary systems come with expensive licenses, which leads smaller companies to shy away from taking them on.
Fortunately, there are corners of the market that focus more on the needs of smaller companies. If you want to start out with something a little simpler, an open-source POS system may be a more attractive alternative.
Considerations for open-source POS
An open-source POS system can offer small or mid-sized business a number of bottom-line benefits. The most obvious advantage is the cost savings, as the software is usually free or available for a nominal fee. Open-source software is also easier to customize than many proprietary versions, with plenty of plugin options that allow you to mold the software to your individual checkout needs - ideal for many unique specialty stores. If you are interested in growing your business or expanding operations, open-source systems often prove easier to scale as you require.
But you also need to ask several important questions before jumping on the first free POS solution you find. First, what operating system do you use? Not all open-source solutions are designed to work on Macs, for example, and you need to find a compatible version.
Does your business have anyone with software development experience? Open-source POS systems often require expertise in software to be set up properly. Sitting back and reading through the training materials can take a lot of time, too, so if your hours are already precious, you may need to hire a specialist to set up the system for you.
Today's open-source options
A variety of open-source options exist for POS systems. Cash Register, for example, is based in DOS, but can work in most Windows systems and is very independent and easy to set up. Floreant POS is designed specifically for restaurants, and comes with touch-screen capabilities designed to support everything from drawer pulls and food lists to receipt printing and credit card payments.
If you do not mind paying for services, Posterita is web-based and nearly open-source. The software is free to use, but if you use the payment system, you will have to pay. However, this solution is very simple to set up and great for owners who lack much software training. Finally, if you want an extra-simple option, Lemon POS has a strong interface and is entirely free, but updates and support are lacking compared to other options.
Choosing an open-source solution is a big decision, so spend some time with these popular entries to find out what they offer. BuyerZone doesn't currently connect you with these open-source suppliers, but we feel it's important to keep you educated on all your options.
Ready to Compare POS Systems Price Quotes?