POS Purchasing Basics
Few purchases can have as dramatic an effect on your retail or hospitality business as a point-of-sale (POS) system. Knowing POS purchasing basics enables you to buy a system that will give you a new level of control over your operations, helping you increase efficiency and profits. Without knowing these basics, you stand a strong chance of purchasing the wrong system. The result: You waste money and are left with a constant source of frustration.
Anatomy of a basic POS system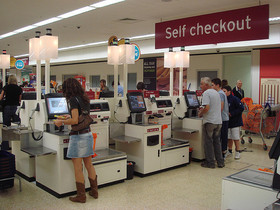 Basically, a POS system is an improved cash register. The most basic POS system consists of a computer, a cash drawer, a receipt printer, a monitor, and an input device such as a keyboard or scanner. With the advancement of mobile technology, new POS systems can run from mobile devices such as iPads, Androids, and Windows-based tablets. They can be geared to specific industries, including retail, grocery stores, hospitality (hotels, bars, and restaurants), and salons.
POS systems provide detailed reports that help you keep track of inventory and the success of specific promotions, and they allow you to keep an eye on sales while away. Your old cash register is not able to do that for you.
Business size and annual revenue are no longer an obstacle
The cost of setting up a POS system can be high, from as low as $3,000 to as much as $50,000 or more. If your business has annual revenues of around $700,000 to $900,000, a computerized POS system can pay for itself within a year or two.
Smaller businesses, with revenues of around $400,000 and above, can also get considerable benefits from a POS system. For much smaller businesses, the high cost of standard POS systems may not make great business sense. However, now that mobile POS is on the scene, even the smallest companies can reap the benefits of cloud-based technology using their tablet or iPad as a POS system while maintaining their standard cash registers for cash purchases.
Purchasing basics for standard POS systems
Standard monitor or LCD touch screen. LCD monitors are not as expensive as they used to be, now costing as little as $400. In addition, they are more energy-efficient.
Tablets: Restaurants, bars, hotels, and salons can use these to facilitate taking orders and making reservations and appointments. The costs of basic tablets run from around $100 to $400.
Scanners: If you do not have much traffic at the terminal, then either a CCD or entry-level laser scanner will do. For a constant flow of customers at the terminal, opt for auto-sensing, omni-directional, or embedded scanners. Prices range from below $100 for the most basic CCD scanners to $350 or more.
Additional buying tips
Consider system and service features over price. Price should not be the main factor.
Make sure any vendor you choose is able to support you during your busiest hours.
Consider dot-matrix printers for use in kitchens, where the heat can make thermal printers less reliable.
Ready to Compare POS Systems Price Quotes?