Benefits of a Virtual POS Terminal
A virtual POS terminal can transform any internet connected computer into a point of sale (POS) terminal, simply by adding a low cost USB Human Interface Device (HID). This easy to set up system, is perfect for businesses of any size. This convenient solution offers secure access to processing credit cards and speedy checkout.
From trade shows and mobile locations, to kiosks and clinics, this mobile access replaces the need for outdated equipment, or slow internet connections. By simply attaching a small card reader to your computer, you are able to connect your system to the secure payment platform, allowing customers to swipe their cards for quick, easy payment.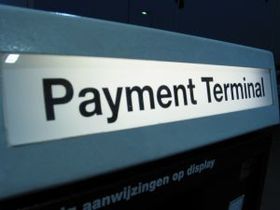 How it works
With a virtual POS, compact credit card readers are attached to the screen of your laptop or PC, connecting via the USB port. The set up is quick and simple. This method, ideal for mall kiosks, and other remote places where you want quick transactions, has some advantages over traditional POS.
Minimize the security risks. Internet security is a necessity when processing credit cards for customers, and they should expect top-level security when paying in your place of business. With a virtual POS, you aren't forced to store sensitive information on your server, because it is kept by the virtual POS terminal provider's Payment Card Industry-compliant data center.
Convenience and Savings VPOS can give your customers fast service and expand your range of secure payment options. Most VPOS terminals can be secured for less than $100. Compared to the price of a full-screen POS with a printer, going virtual is a significant savings.
Benefiting your business
A virtual POS terminal is the perfect solution for business owners who need the ability to receive mobile payments, without the extra hardware. There are many benefits to opting for virtual over traditional desktop terminals.
Equipment. A computer and internet access is all you need to accept credit cards.
Software. This convenient web based solution requires no additional software to download.
PCI Compliant. Data is not stored at your location, increasing its security.
Compatible. Easy to use with major payment processors.
Simple. Easily added to your existing merchant account.
Technology is changing the way we do business, everyday. Simplify your credit card processing and pass the convenience on to your customers with virtual POS technology. Your business on the go will benefit from a safe to use, payment process on the go.
Ready to Compare POS Systems Price Quotes?