How to Lay Out an Access Control System
Access control systems are used to control who is able to enter or leave a business or to control what areas of a building people are able to access. Because of the complexity of access control systems, it is important that they are laid out and installed by someone with electrical expertise.
If you're shopping for a way to control who gets in and out of your business, you'll need to think about how to layout an access control system so that it meets your security needs.
Laying out an access control system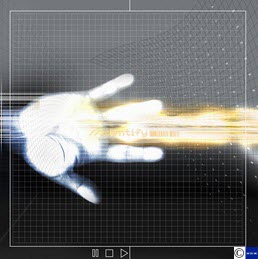 Learning how to lay out an access control system is the first step to take when overhauling a security system. The layout of your access control must focus on protecting the key external entry points into your business, as well as guarding sensitive areas of your business. For example, you may choose a simple key entry for external entries to your showroom and then install an electronic lock that limits access to employee-only zones of operation.
Access control layout will vary based on the type and size of building. A typical layout recommendation may include:
Front door with magnetic keypad lock connected to main controller.
Employee access doors with electric strikes and interior pushbuttons connected to main controller.
Main gate with guard access connected to main controller.
Power supply with battery backup connected to main controller.
Choosing a qualified dealer is essential to determine the right layout for your access control system. Good dealers will want to visit your business to review your setup, select the best locations for security points, and create a detailed estimate of the requirements and costs.
Picking out an access control system
After learning how to lay out an access control system, your next step is to pick out the access control systems that make the most sense for your business.
Every access control system has 3 basic components:
Control point - The location in your building where a control device is installed, such as a door, an elevator, or a turnstile.
Control point operation devices - The devices that control the locking and unlocking of the control point, like keypads, padlocks, card readers, and biometric scanners.
Control point operators - The keys, codes, security cards, or biometric characteristics that are used to unlock the system.
The type of access control system you select will depend on the security level of the area being protected, as well as your budget. Before purchasing, you can narrow down your choice in a system by asking yourself the following questions:
How many people will need access to the system?
Will multiple people be coming and going at once?
How many visitors will a system monitor on any given day?
What system security will work best for building visitors?
Are there any high-security areas that need advanced protection?
Installation of your access control system
Electronic access control systems require the professional services of an electrician who is familiar with the wiring and programming of the access control system that you have purchased.
Usually, the manufacturer or retailer of the access control system will either have an in-house staff of professionals who are qualified to install your system, or they will have a list of preferred installers for you to choose between. Whichever route you choose, make sure to get the full price, including installation, up front.
When you select an installer, you'll need to tell them how to lay out the access control system for your company. This will involve identifying access control points and determining what types of entry control devices you want to use. A technician will also need to know what coding to use for all control devices. They will use this information to set up your system by wiring and programming necessary control points.
To find the best access control system for your business you need to request price quotes and product descriptions from multiple vendors - and BuyerZone can help. Our free request for access control price quotes service will match you to multiple dealers in your area who will compete for your business.
Ready to Compare Access Control Systems Price Quotes?