Card Security Access Options for Your Business
Using cards for security access to your business is a very common way to control and track access to sensitive areas. This security solution can often be an inexpensive way to protect your business and employees. Buying the right system for you and your business requires a little knowledge on the subject, however. Here are a few points to be familiar with before you start shopping for access card business security systems.
A security access card will offer restricted access to a building by transferring encoded data from the security card to the access control panel, like: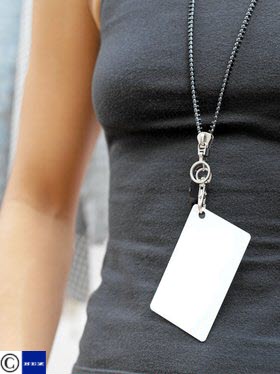 Employee name
Employee ID number
Employee access level
A security access smart card can be used in any type of business model, although it is most familiarly employed by the US government in the military, National Guard, and reserves. A security smart card will include the personal information listed above, as well as rank, pay grade, affiliation, agency, expiration date, and federal identification number for government use.
Types of security cards
The most common type of security access card is the proximity card. These cards need only be held near a sensor pad to be read and typically work through clothes and wallets, making them easier to use than some other card types.
A proximity card may be categorized as:
Active: Also called a vicinity card and powered with an internal lithium battery, active proximity cards can be used for security clearance at up to 500 feet.
Passive: The most popular proximity card choice is the passive card. Passive cards are powered by radio frequency signals with a limited range. These are not good choices for parking garages or other vehicle related solutions as the card must be held close to card reader for access.
Magnetic stripe cards are another, inexpensive option. These cards need to be swiped directly through sensors, causing more wear and tear on both the card and the reader. When the cards wear down, they stop working. So while this is a less expensive choice up front, there are some ongoing expenses related to upkeep of the swipe cards themselves.
For even higher security, cards can be custom-printed with employee photos to allow a security guard to check that people are using the correct card for security access.
However, this doesn't help if you don't have the security staff to do the checking. In fact, leaving cards completely blank is often more secure: If a lost access card is found on its own, it won't have any information that someone could against you.
Costs and considerations
Determining cost is probably the hardest and most important part of formulating a security solution. When seeking out security solution, consider the following:
How many employees will have access?
How many doors will need to be secured?
What type of security (one way or two way) will be at each security point?
Type of card you will be using
Whether there will be a security staff available to enforce entry access
Prices can range from $5,000 for two doors with twenty employees to $15,000 for a high-end solution covering ten or more doors and over 200 employees. As with many other propositions, the more one buys from a seller, the cheaper the per unit savings. The type of cards you will be using can have a longer term impact as well.
Active proximity cards can cost as much as one hundred times more than a swipe card replacement. Also take into account specialized printers, data base programs and other peripheral equipment you will be needing to make your business as secure as it can be,
One last tip: Verify that the seller you choose has experience installing and maintaining the type of card security access system you prefer. Ask about their installed base, and if possible, visit a local company using the type of access cards you're interested in to see how they perform.
Ready to Compare Access Control Systems Price Quotes?