An Introduction to Addressable Fire Alarm Systems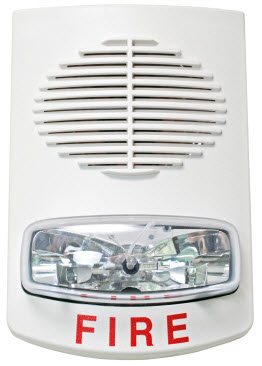 An addressable fire alarm system is what is known as "intelligent." These systems allow each unit or component of the fire alarm system to have its own address, meaning that both hazards and problems can be identified quickly and easily. Addressable fire alarm systems are now an important part of many business fire prevention plans. If you are in the market for a fire alarm system, you need to consider an addressable one.
Addressable means that several devices can exist on a single cable. This type of cabling structure allows for multiple devices to use the same cable rather than each device having a home run of its own. In the end this type of installation saves in installation costs but makes up for the savings by being more expensive than a conventional system.
While an addressable fire alarm system will save an owner money overall, when pricing a new system, the buyer must be aware of what they will need to consider.
Your Facilities
The size and shape of your building will be the two biggest factors in how much your new fire alarm system will cost. While fire codes will have to be observed, a quick inspection of your building will help you determine how much code compliance will cost you.
Here are a few tips on what to consider when inspecting your facility.
Square footage is probably the first thing you should be thinking about. Nearly every business or home owner knows how much square footage they have available to them. What most fail to consider is the ceiling type. Different ceiling types have different codes.
A sealed, plenum type of ceiling will require a different concentration of alarms than say an open, or drop ceiling. Know the square footage below each ceiling type you might have in your facility.
Zones also play a role in how to approach your fire alarm needs. Some rooms, or areas (zones) can be fire walled to help prevent a fire's spread. Upon inspection, these walls will extend to the ceiling and appear to be made out of Sheetrock.
Generally speaking, these walls will help you to further define a zone. I.E. everything within those walls could be considered a separate zone from the rest of the building.
Your local fire code can be found either by reaching out to the local fire department, county seat, or inspector's office. Even if you plan to get an alarm consult from several companies, having at least a casual knowledge of the code will help make sense of the quotes you are given.
Additional Things to Look For
Assess relay functionality. An addressable fire alarm system will communicate with relays to provide advanced functions like closing or opening doors, switching fans on and off, and shutting down industrial equipment. A business may benefit from an addressable system with functionality beyond basic fire security.
Check for hearing impaired features. Depending upon the fire codes in your state, your business may require a fire alarm system that uses strobe lights to alert hearing-impaired individuals. Either way, this feature is beneficial to protect impaired visitors in your business.
Research monitoring requirements. Today, most states enforce the International Building Code, which requires that fire alarm systems be monitored by a reliable monitoring service. In most cases, this means that your addressable fire alarm system will need to be monitored by a third-party security service. When shopping for a fire alarm system, you will want to keep this in mind, as not all monitoring services support all types of addressable fire alarm systems.
Once you have all your information in place and have done your due diligence, it is time to call in an installer. Typically, getting more than one estimate from various installers is absolutely the way to approach your fire alarm needs.
Ask questions when you receive your bids. As odd as it might sound questioning lower bids is every bit of a concern as questioning the bids that seem too high. While a new fire alarm system will have to be tested and inspected by your local fire marshal, the inspector does not inspect for quality of work, so take this into account and monitor your installation as it is happening. Taking all of these steps will help to insure you alarm system works properly and is the best solution for your business.
The best approach to getting started with a fire alarm project is to submit a free request for fire alarm system price quotes. BuyerZone will connect you to multiple qualified dealers in your area, who can help you choose the right system and connect you with a reputable monitoring service.
Ready to Compare Fire Alarm Systems Price Quotes?