The Electronic Security Association & Your Home Alarm Purchase
The Electronic Security Association (ESA) has been a part of the alarm and security industry since 1948, and now is the largest trade organization of its kind. Because the nonprofit association has established training standards for the industry and promotes improvements in member technology, businesses and homeowners looking to buy an alarm system stand to benefit by choosing a security provider that belongs to the ESA.
Understanding the ESA's mission
In every industry, there is a need to make sure companies are improving their operations to reflect the technology of the times. Business and home security providers who install and monitor alarm systems need to keep their efforts at the highest level.
Since the Electronic Security Association was established following the Second World War, the organization has served as the go-between for government agencies and security providers, delivered briefs on new technology to members, and provided a standardized training system for security professionals.
The ESA's role in modern security
The challenges homeowners and businesses face today are unprecedented, but so is the technology available. Part of the ESA's mission today is to monitor potential threats and report them to the security industry. Once these potential threats have been identified, the ESA will then work with security professionals to close security gaps before they can become a widespread threat.
Security companies that abide by ESA standards are likely to be better versed in the latest industry developments than those who are not. ESA members also benefit from the quality training mission that has become a hallmark of top security providers.
How to compile a list of security considerations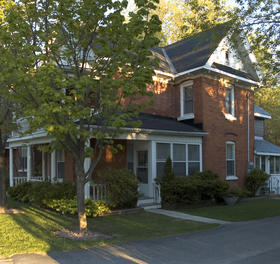 When shopping for an alarm system and/or a monitoring service provider, it is important to understand the layout of your home, what you can afford, and which companies are endorsed by both industry representatives and consumers. Once you have done your homework and have narrowed the choice to a few companies, find out if they are ESA members.
Typically, ESA member will have paperwork showing them as certified members in good standing. Do not be timid in asking to see their credentials. The ESA has several certification levels beginning at Certified Security/Alarm Technician Level I and continues up to specialists in fire alarm installation and inspection through to certified dealers to name just a few. Having a familiarity with the qualifiers for each certification will also help you determined which installer is most qualified to install your unique system.
The decision of how to best protect a home or business will never be easy. Knowing who is behind a security company's training program and how well-established that organization is will add a measure of confidence to your decision. The ESA is trusted by the government and security specialists in industrial, commercial, and home security. Placing your trust into a company that has conformed and worked towards their certifications is a good first step to getting the quality system and installation you require.
Ready to Compare Monitored Alarm Systems Price Quotes?