How to Choose the Best Alarm Company for Your Home or Business
Protect your property, equipment, and confidential data from theft or vandalism with a monitored alarm system. By working with the best alarm companies, you can get an affordable and dependable solution quickly and easily.
Many businesses view alarm systems as a solution to protect against intruders, protect assets from fire and smoke, as well as sample air quality or any number of other environmental factors. Knowing everything you can about these systems and how they function assures you that you will make the right choice in your quest to purchase a new or upgrade your old system.
Selecting the most qualified company
Following a few steps will ensure your alarm needs will be met. Here are a few guidelines to help you in making your decision a bit easier.
Learn the basics is the first, crucial step in shopping for a new alarm. Get online and understand some of the options that alarm companies offer. This will give you a better idea as to what type of system and solutions are available and which ones you'd be interested in for your location. There are a lot of different security features and ways to protect your home or business, and some basic knowledge will lead to a smoother installation process.


Identify the suppliers that exist in the alarm industry.Who the top dealers and installers are in your area means having options. If possible seek references and testimonials from each. Whether you get a quote from a large installer/dealer or a smaller office, they will most likely be purchasing your new equipment from the same small group of manufacturers. Having at least a passable knowledge of equipment prices will be to your advantage.


Compare the prices that you will be receiving from installers. Be sure to get quotes from multiple companies so you'll be able to get the best deal, as well as make sure that you understand every possible option for securing your premise.
Consider whether or not you will be using a monitoring service. A reputable security monitoring provider offers more protection than you'll get from standalone sirens or motion detectors. The workload that can be given to these services also depends on the type of equipment installed.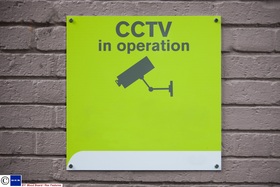 Addressable alarms are much more space specific, meaning an alarm company can see in what area of your facility a problem exists. A traditional security system will only alert the monitoring company that there is a problem.
It's important to meet with an alarm dealer or installer in person. While taking an order over the phone might seem like business as usual, this is not the case. It is nearly impossible for a contractor or salesman to accurately forecast what equipment you will need and the cost of installation without surveying your site. Have each dealer or installer visit your facilities, assess your space, make recommendations, and detail any project challenges or shortcomings early on.
You should have complete confidence that you have purchased a working system that's always up and running when you need it most. Check for an extended warranty on parts and labor. This could save a lot of money in the long run by making sure your system can be "fine-tuned" in the beginning without additional trip charges. Often dealers and installers will offer extended maintenance agreements that will cover parts, labor, and technician trip fees.
Hallmarks of quality
Just as with any other sector of business, some alarm companies, dealers and installers are just better than others. Having a small insight into what the industry standard of good to great service is, can be a helpful tool in evaluating prospective partners. Here are a few tips that could be considered hallmarks of quality.
A great installer will offer quick installation and bring the job within the agreed upon timeframe. This is a hallmark of quality workmanship in many ways.


Dealers and installers that offer up front to put all pricing and installation details in writing are typically more honest than those who simply spit out a number. If the installer or dealer will itemize their bid, that is even better.


Qualified installers and dealers are often certified by the central monitoring stations affiliated with product compliance professionals like Underwriters Laboratories. This means they have knowledge and training in the type of equipment they are dealing with. This also means they will have a better idea of how to properly install equipment and additional troubleshoot resources that independents will not.


A reputable dealer will often provide training for you and your staff.
Ultimately, the best installer, dealer and monitors will treat you as if you are a partner as well as a customer. Those who exude a team philosophy and "safety first" attitude are the types of companies you should be doing business with. Make sure to check references and perhaps go the extra mile to discuss systems with the contractor or dealers' previous clients. This might even save you more money than choosing the lowest bid.
Ready to Compare Monitored Alarm Systems - INACTIVE Price Quotes?