Lower Insurance Premiums with a Monitored Alarm System
Many home and business owners balk at the expense of installing a security alarm, but they're actually making a big financial mistake. In addition to protecting their property, they start reducing insurance premiums every year when they have a monitored alarm system for the building. When all is said and done, alarm systems provide big savings.
At Home
Most major insurance companies offer significant discounts for homes that are electronically guarded against theft and other problems. According to a survey from the Electronic Security Association (ESA), the 10 largest homeowners insurers all give discounts for residences protected with monitored alarm systems. And the savings are substantial, too, with discounts of up to 20 percent in some cases.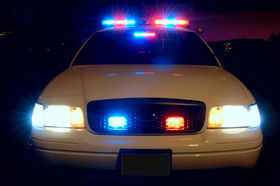 Insurers are willing to offer lower premiums for secured houses because they have done the research and know that those houses are far less likely to suffer serious damage or a break-in. Monitored alarm systems can alert homeowners or local fire and police responders about all kinds of potential dangers, such as fires, gas leaks, and break-ins. More sophisticated alarms can even call attention to flooding or other problems.
Typically, however, insurers and home safety groups discuss break-ins in relation to monitored alarm systems. There's plenty of research to show how effective alarms are for protecting property from criminals. The ESA cited research from Temple University that demonstrated how a single-family home with an alarm is more than 60 percent safer from burglary than a similar home that doesn't have an alarm system.
At Work
Commercial office buildings and other workplaces are also vulnerable to fire, gas leaks, burglaries and other problems, so insurers work with their policyholders to make sure those buildings are secured as well. Commercial property insurers offer discounts for businesses with qualified alarm systems, and in some cases even go so far as to refuse insurance to business owners who don't have an alarm system.
It's important that commercial alarm systems send alerts to a monitoring station, where a point of contact can identify the type of problem triggering the alarm and send for the appropriate first responder. Insurers often have requirements for which types of alarms will qualify for discounts, so if you're a business owner, you need to discuss which types of alarms are recommended.
Insurers are unwilling to give policy discounts to risky or poorly secured locations; their bottom line depends on prevention of disasters at their insured properties. Because of this, you can be assured that their recommendations will be for high-quality companies.
Reducing insurance premiums is the major goal of home and business owners; having a monitored alarm system to secure their buildings is the perfect way to cut costs while adding extra protections.
Ready to Compare Monitored Alarm Systems - INACTIVE Price Quotes?