Mobile Security for the Mobile Business Owner
Business owners are generally looking to leverage three things; time, money, and product. Typically speaking, security is an investment to which there is no concrete return on investment (ROI). There is, however, a way to leverage time and money through the use of a security system: mobile apps.
Intrigued yet? Read on.
Turning a phone into a personal watchman
Apps range from the trivial to the wholly useful. A security app falls into the latter. The idea is that there is less need to hire a remote monitoring service or on-site security guard to continually check the system or call for help should it be needed. You, the owner, can monitor your system remotely from anywhere you have cell phone coverage. This is a time and money leverage for nearly any small to medium business owner.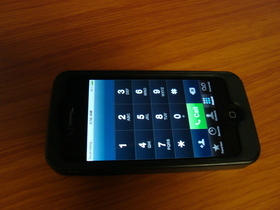 What service options are available? While not all systems are created equal, one should know the options available. Here are a few;
Authorize access remotely
Monitor fire/intrusion systems
Lock/Unlock doors and gates remotely
Video surveillance on your mobile device
What it takes
If you plan on monitoring your security remotely through use of a mobile app, be aware there are some limitations. For example, you most likely will not find a flip phone that will work with your security system. Newer smart phones, such as the Samsung S3 and most mobile tablets provide the opportunity to run mobile aps. For live video viewing and system checks, the larger the screen the better.
Not all security systems have an app associated with them. Keep this in mind before you purchase any system if you intend to monitor remotely. While some systems can be very broad, others might be very specific and a little complicated.
Generally speaking, mobile aps will only work remotely if your alarm can interface through a cell tower or a landline to report. Most security systems with a built in mobile app solution can run 10-20% more in cost than their standard counterparts. The question is all in functionality for your needs.
The test drive
Having the ability to see and "play around" with a security systems mobile app is often an issue. Typically, there is a video presentation or at least a few pictures of the interface. This should give you an idea of how complicated an app is before purchasing the system. Be sure, however, and ask if the company you are purchasing the system from provides training or training material.
Also, be aware that if you phone has a compatibility problem, some companies will not support you beyond telling you to call your phone manufacturer. Having a support team in place that will handle your app concerns and answer your questions should be near the top of your purchase checklist.
Due diligence
While these types of apps can save a business own massive amounts of time and hassle, knowing that you have the best system available is important. The most overlooked issue with security mobile apps involves cell phone coverage. While large cities and urban areas have next to zero blind spots for cell coverage, rural areas can often have large gaps in coverage. Knowing how well your coverage blankets your area is very important.
The type of coverage you have can be a concern as well. While a majority of the country has analogue coverage, not all of the country has 3G, and even less has 4G coverage. If your app requires a lot of bandwidth, you might be able to take advantage of some of the more intense functions, such as real time video. Consult your cell phone, or mobility (WiFi) provider to make sure you will have the coverage you will need.
Mobile apps to control a monitored alarm system make security checks as simple as checking your email. The combination of mobile control and professional monitoring are hard to beat. If you haven't taken steps to protect your property yet, these advances in technology should make the decision easy.
Ready to Compare Monitored Alarm Systems Price Quotes?