Make Sure Your Business Measures the Right Performance Metrics
How do you know your call center is serving your customers well? It seems like you should use the performance metrics sent to you on a regular basis. But determining which numbers are important and then using them effectively is not always easy.
The primary goal of your inbound call center is to increase customer satisfaction while keeping your costs as low as possible. Therefore some of the most important metrics you'll receive have to do with customer interactions, including: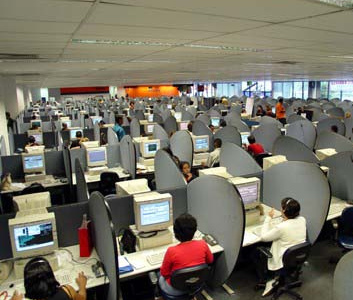 Average speed of answers
Time it takes to handle each call
Percentage of calls transferred
Average call hold time
First call resolution rate (FCR)
Escalation rate
Call quality
High numbers, and what they mean
Each of the above will have a significant impact on how your customers feel about your company's customer service. Of these, the one that most affects the others the most is your first contact resolution rate. The Yankee Group, a research and advisory firm for the mobile industry, estimates that between 30% and 35% of incoming calls to call centers are repeat calls.
These repeat calls have a direct impact on customer satisfaction, with some studies showing up to a 15% decrease in satisfaction for each additional call or contact required to resolve their issue.
Customers who have their complaints resolved to their satisfaction on their first contact with a customer service agent are unlikely to defect to your competition, but the risk of losing that customer increases by as much as 38% if you fail to resolve their issue on the first call.
How to fine-tune the process with metrics
Repeat calls have a negative impact on other performance metrics that affect customer satisfaction as well. If your call center is handling many repeat calls, this will lengthen hold times, decrease answering speed, require the customer to be transferred to other agents, and increase call handling time.
If your metrics indicate a large number of repeat calls, fine-tune your representatives or third-party call center to focus more on common issues that include:
Procedural accuracy
Technical accuracy
Phone system information (including number of rings and menus encountered to receive assistance)
Phone mannerisms and etiquette (including voice clarity and understandability)
Overall impression (whether or not the issue was resolved, this attempts to gauge how the customer felt walking away)
Ensuring that your call center agents have the information, training, and authority they need to resolve customer complaints on the first call is of the utmost importance. This is the key performance metric when it comes to evaluating the effectiveness of your call center and the one that helps you improve the level of service you provide on the whole.
Ready to Compare Call Center Software Price Quotes?