How Customer Relationship Management Can Improve Call Center Productivity
Effective use of customer relationship management (CRM) software has a lot of benefits to your call center operations. A well-designed CRM system presents call center agents all the information they need in an easy-to-read manner so they can effectively market your product or resolve customer concerns. It will also make information reporting, call center management, and process automation easier, enabling your managers and supervisors to push their teams to perform well.
CRM applications can help improve the rate of first call resolution, help your agents improve their call time, drive up sells and cross sells, and contribute in improving overall agent productivity. For this reason, 91% of organizations with 100 employees or more now use it to supplement or replace all or most of their customer-service initiatives.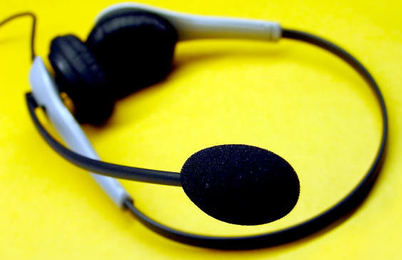 Customer relationship management software brings a ton of benefits. Below are some of the most vital and common advantages it brings to your call center operation.
Lower call time
One of the most basic metrics in a call center is call time. This is the time it takes your call center representatives to handle and complete a call. The length of calls will vary depending on how long your agents can provide the right information to address the needs of your customers or how long it takes them to convince potential consumers to buy your product or avail of the service.
A well-designed customer relationship management system, integrated with the other applications used by your representatives, basically puts all needed information on their fingertips. This eventually leads to faster call times and customer satisfaction.
Better first call resolution rates
The holy grail of any call center operation, in terms of efficiency, is first call resolution. The higher FCR of your operations means your agents are able to address customer concerns on their first call without needing any escalation or any call backs. This translates to decreased costs and great customer satisfaction.
The rate of first call resolutions will depend on the training of your agents, how confident they sound on the phone, and how easily can they tap your customer system for the information they need.
Streamline workflows
Poor contact center business workflow can be compared to a pebble inside one's shoe. An inefficient workflow will not really stop your operations but will be such a pain in the long run. Faulty CRM setups increase the duration of calls and irritate your agents, and more so leads to unsatisfied customers.
CRM system integration will prevent the need of your agents to access multiple screens and windows just to get the information they need. Excellent CRM software will provide on-demand information in optimized pages so your agents can communicate better with your customers and immediately address their needs.
Plans and pricing
Plans and pricing vary based on provider and the inclusiveness of features. Popular SaaS platforms assess fees per user, per month with plans ranging from $7 to $125 each month. Mid range plans, reportedly the most common for many small businesses tend to cost between $39 to $45 per user, per month.
On the low end of the cost spectrum, you can expect basic functions like:
Sales forecasting
Reporting and dashboards
Document library
Marketing campaigns
Set number of contact records (100,000 is a common example)
On the high end of the services, you'll receive everything in the basic package and also get:
Custom modules
Multiple currency capability
Custom lists
Customizable email templates
Advanced workflows
Unlimited contacts
CRM makes life easier for your workforce, and a happy workforce never fails to deliver. That means more profit for your business.
Ready to Compare Call Center Software Price Quotes?