Call Tracking Software Can Measure Success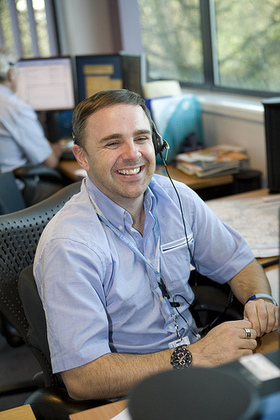 Call center tracking software provides detailed reporting on overall activity, individual agents' performance, and current conditions, giving you the in-depth information you need to run a successful call center.
Call tracking software can be an integral part of any business that boasts a call center. With this software, you can instantly glean your agents' productivity and their customers' responses. That data can reveal a host of important information, such as demographic information on customers, or how many calls an agent has accepted a day.
Advanced uses of this software help advertising and marketing departments keep detailed records of customer behavior to devise targeted and streamlined Internet campaigns.
Benefits of call tracking software
Tracking software provides business owners with clear, analytical data that can help them understand how their telephony systems are performing. It can keep track of how customers behave, especially when presented with new or varying forms of marketing or advertising. Prospects who respond positively to agents can become long-term customers, which is always profitable to businesses.
Great call tracking software will allow you to visualize and analyze your data almost immediately. The call log is probably the most common form of report offered by the software, but call recordings are not uncommon. You may be able to generate reports based on any number of variables regarding customer or employee performance.
For example, you can look at reports that divulge customers' identifying information, such as names and addresses, which may give you insight into specific demographics.
Advanced data tracking methodologies
New advances in Internet marketing campaigns, and the ways in which prospects behave while using the Web, can offer valuable information to any business' advertising department. Tracking software facilitates the assignment of separate phone numbers for specific ad campaigns, which can help you monitor how your campaigns perform in comparison to each other.
Software can also install tracking scripts onto your website's index or landing pages to advise you of ways in which customers were led to your pages, including the use of search keywords and pay-per-click campaigns.
One of the main benefits of modern call tracking software is that it allows for data to be inputted and reviewed by business owners, marketing and advertising departments, and the customer service representatives who take the calls. Representatives who accept calls are free to input their own data, such as tags or notes, into the system, even while talking to prospects and converting them into customers. This encourages a very active, organized, and knowledgeable sales force.
Integration with other types of customer relationship management (CRM) software and analytics tools, such as Salesforce and Google Analytics, can further provide fluidity to marketing and advertising campaigns.
Ready to Compare Call Center Software Price Quotes?