Streamline Call Handling to Avoid Getting Swamped
While there are many theories about how to run a business, no one disagrees about the importance of strong customer service: people calling for more information about products or for product support, are the lifeline of any operation. And to make sure you're answering each voice on the line, businesses need a superior call handling solution.
Having to address each issue as it comes up is often difficult and sometimes impossible, leaving a negative impression among customers and costing you more in the end. Here's why switching to call center software is a better option.
Streamlines your customer service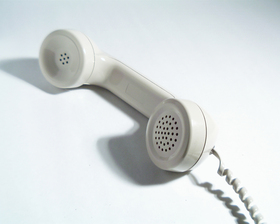 The fluidity and functionality of a call center platform can be customized to address a wide range of business goals and uses, from providing support and post-sale service to taking orders and scheduling appointments.
On the whole, a call center software solution can be expected to improve your call handling capabilities by:
Boosting the efficiency with which you and your team handle customer inquiries
Interactive voice response (IVR) features that direct calls to the proper person or department while lowering wait time for the caller
Connect your entire organization, across multiple sites, and even remote workers so that everyone is working off the same list of priorities
Providing extensive monitoring and tracking, enabling you to fine-tune the process (often in real-time) to bring the results in line with your goals
Lower costs for customer service by streamlining the process, and handling basic questions and concerns that would otherwise have to be directed to a full-time employee
Keeps you connected through the latest technology
If you could send a voice mail to an employee via text message, or answer a complaint in seconds by transferring the customer's call to an outsourced employee, would you deliver better customer service? Of course!
Most owners and management teams today realize that customers simply want to be heard and acknowledged. Modern call center solutions allow you to step up messaging efforts and touch base with customers (before it's too late) through the means of communication they're most comfortable with. Encompassing practically every form of connectivity, even including social media, current platforms are also compatible with employee smartphones - further extending their capabilities while out of the office.
The end goal: happier customers
Switching to a more advanced call handling system delivers benefits on all counts, but it's your customers who will end up happiest. When they know your business cares about their needs - and will respond quickly - you'll see more repeat business. And while that's great for the bottom line, the savings you'll get by switching to a call center software solution should make it even more attractive.
Ready to Compare Call Center Software Price Quotes?