Is Computerized Maintenance Management Right for You?
In the modern business environment, many traditional functions and duties have now been automated, including managing the maintenance of a warehouse or factory. To keep better track of parts, repairs and equipment, some companies are relying on computerized maintenance management systems. In this article, we'll explain why.
Advantages of computerized maintenance management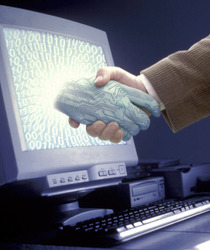 A computerized maintenance management system offers several distinct advantages over using paper records. REX Features
Scheduling: Regular maintenance and inspection times can vary tremendously for different types of factory equipment. Computerized maintenance management allows you to schedule a specific work crew to inspect, and possibly repair, equipment on a certain day. This helps keep essential machinery running at full capacity since you'll never miss a scheduled repair.
Better inventory control: With the help of computerized maintenance management software (CMMS), your staff can create an inventory of replacement parts and equipment. This program also allows the supervisor to place orders for the components that the maintenance crew needs to complete a repair job.
Report generation: With all the maintenance information located in a centralized database, you can generate specific reports that show the maintenance history for a department, storage facility, or single piece of equipment. You also can create purchase orders and work requests and calculate the true cost of equipment repairs.
Better budgeting: With all the information you need at your fingertips, computerized maintenance management helps you control labor costs and budget more effectively for future maintenance needs.
Is CMMS right for you?
When deciding whether to purchase computerized maintenance management software for your company, ask yourself the following questions:
How big is your facility? Are you managing more than one site?
How many maintenance workers do you have on staff?
What kind of heavy equipment does your company use? Do you have existing maintenance contracts for some of your equipment?
Do you need to hire or train additional staff to update and run the CMMS, or can your current maintenance department handle it?
Do you have any plans for expansion? Will you be installing new equipment?
Does the software company provide on-site training and installation?
Your answers will help you determine what kind of computerized maintenance management software is right for your company. You'll also have to decide if you want to purchase and install the software on your network, or contract with an outside firm to host and manage your CMMS.
Get the answers to all your CMMS questions by talking to expert dealers through BuyerZone's free request for maintenance software price quotes service. Just answer a few simple questions about your maintenance needs and we'll connect you to qualified dealers in your area.
Ready to Compare Maintenance Management Software Price Quotes?