Healthcare and Hospital Maintenance Software
Because hospitals and large clinics face a unique set of obstacles when it comes to managing facilities and personnel, a generic maintenance management program is rarely sufficient to cover all of their needs. Instead, healthcare and hospital maintenance software is designed specifically for these types of businesses and provides far more functionality to tackle the unique obstacles these businesses face.
Benefits of maintenance software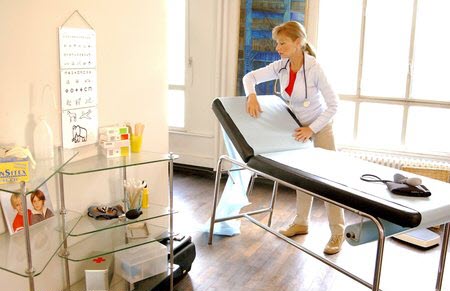 Healthcare maintenance software offers huge benefits for both patients and hospital staff. REX Features
Hospitals and other healthcare organizations use an extraordinary amount of equipment in day-to-day operations. Simply keeping records of things like maintenance, liability risks, funding, and patient care is not enough. Hospitals need a software program that provides maintenance management for medical equipment of all types, identifying as many vulnerabilities as possible.
Devices monitored typically include:
Air Purifiers
Arthroscopic equipment
Compressors
Computers
Coolers
Electric beds
Generators

Heart monitors
Respirators
Sterilizing equipment
Suction machines
Vehicles
Wheelchairs
X-ray, ultrasound, and MRI machines
A system designed specifically for the healthcare industry will help you manage all of your administrative and preventative maintenance needs within one program. This eliminates confusion across multiple programs that might not be compatible, and eliminates the need to synchronize efforts across various departments and shifts.
Benefits for patients
Obviously, the number one priority for any healthcare organization is its patients, and this is another area where maintenance software shines. For example, full-featured software packages should help you devise and manage contingency situations for power outages, evacuations, and other emergencies. You can also track turnover times for emergency facilities, as well as cleaning of lobbies, ORs, patient waiting rooms, and beds.
Benefits for supply management
It can be difficult to keep an accurate inventory of supplies in large healthcare facilities, as shifts turn over and multiple departments access the same storage areas. Maintenance software helps you keep track of inventory so you'll know when you need to replenish your supplies. Detailed tracking can also give you a good idea which shifts or departments consume more supplies.
Benefits for risk assessment
Many maintenance software programs are equipped with unique functionality that allows users to assess the potential risks of certain projects, equipment and investments, which in turn makes healthcare organizations more prepared. Some software will help you identify points of vulnerability for patient information and will even track equipment that you might want to use in the future.
Benefits for inspection
Safety and health inspections are particularly important for healthcare facilities, and a competent system will allow you to conduct them far more thoroughly. The software can issue corrective orders should some aspect of your operation fail an inspection, and can even be synced to handheld devices into which inspectors can input the information they collect.
Pricing and fees
In short, healthcare and hospital maintenance software is broken into two groups: client-hosted, (installed on your local computers) or software as a service (SaaS) - a rapidly emerging platform that enables the quick, easy access of entire databases via most web-enabled devices.
Locally-installed programs require a one-time payment for the number of licenses required, with licenses starting between $1,000 and $1,600 for a single user.
For SaaS options, you can expect to pay per user, per month, with prices starting around $35 for a single user and going up to $120 and above for five users. Prices are typically calculated per an annual service agreement. Some providers also assess a one-time "startup" fee between $700 and $900.
To make sure the solution you're choosing is the best one for your organization, only consider those that offer a free trial - with 30-day and 60-day "no obligation" grace periods being common among top providers.
Ready to Compare Maintenance Management Software Price Quotes?