Introduction to VoIP Service Providers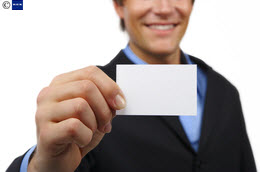 VoIP - Voice over Internet Protocol - transforms voice calls into packets of data, sends the data over computer networks, and translates it back into voice at the receiving end of the call. From its roots as a free service that allowed only computer-to-computer calls, VoIP service has matured into a stable, mainstream solution appropriate for both businesses and consumers. VoIP service providers offer a wide variety of benefits for your business.
The advantages of VoIP service for your business
VoIP communication has a major toehold in the market, both for personal and business use. IBISWorld reveals that the VoIP industry is expected to generate roughly $15.4 billion in revenue in 2013. An estimated 30 million Americans currently pay for VoIP service, although VoIP use is thought to be much higher since nonpaying customers using free VoIP service aren't accounted for in the statistics.
Before you sign up for VoIP service, it's important to ask yourself the question: Is VoIP communication the right choice for my business?
The good news is that a business of any size has the potential to benefit from VoIP service with advantages like:
Lower communication costs. Compared to the integration of a traditional business phone system, VoIP has a lower price tag in investment, installation, management, and maintenance, both upfront and over time.


Improved productivity. VoIP provides access to a number of advanced communication features that can bridge the gap in employee-employee and employee-client interactions. Newer technologies include unified messaging that will deliver voicemail messages directly to an employee inbox for review, for example.


Convenient call management. The majority of VoIP systems will provide support with an online interface that allows for user-friendly call control and interaction. A small business may not need to pay to hire an on-site IT staff member for communication tech support.
New and improved VoIP communication features
With VoIP service levels improving, standards being settled, and more big-name companies getting into the act, VoIP service providers are beginning to focus more on businesses. Hosted VoIP solutions provide all the features of a PBX phone system, including auto-attendant, forwarding, conference bridges, and extension dialing - without requiring you to purchase a PBX.
Getting these features without the hardware cost of a traditional phone system is great for small businesses, and when combined with the free or low-cost long distance fees, it means that VoIP service providers can offer more attractive solutions to businesses like yours.
Advanced features recently introduced to the VoIP market include:
Instant messaging
Audio/web conferencing
Voicemail to email conversion
Softphone access
Virtual numbers
Customized inbound/outbound call routing
Customized inbound/outbound SIP address routing
SMS control capabilities
SMS voicemail notifications
Internet call logs
Searching for the best VoIP service providers
VoIP service providers allow you to use the Internet to call any regular phone, anywhere in the world. Right now, the bulk of VoIP service providers are consumer-based, with dedicated VoIP providers like Skype and Vonage being joined by traditional telephone companies such as AT&T, Verizon, and Qwest in offering VoIP services as a replacement for home telephone service. Teleco companies' entrance into the market actually helps the business owner.
One of the many VoIP service providers listed above may offer communication packages geared toward small/home businesses, as well as enterprises. AT&T currently provides VoIP Business in a Box service for small businesses to include a single network connection and device; enterprise VoIP service designed for medium to large organizations with several locations offers integrated voice and data lines with on-site or hosted solutions.
Typically, small to medium business will deal with a sales representative when inquiring on price; this leaves a little room to haggle and a few extra dollars a month might be saved. Smaller business VoIP service packages start at $19.95-$49.99 a month and will vary by provider. Enterprise VoIP service packages may be available by price quote.
When investigating the best VoIP service providers, don't take chances on unlicensed or unauthorized vendors. Your state board of electricity can tell you if a provider is licensed. This verifies that they are bonded, insured, and generally in good standing with the state. Authorization comes from hardware manufacturers, and means that the provider has passed competency exams and is committed to ethical practices. This gives the best VoIP service providers the support of manufacturers for upgrades or tricky installation problems.
Ready to Compare VoIP Phone Service Price Quotes?