Genie Boom Lifts Balance Productivity and Emissions
Founded in 1966, Genie aerial lifts have served a variety of industries that include construction, airplane manufacturing, facilities maintenance, and utilities providers. In the nearly five decades that have passed since, Genie has continued to develop innovative products such as man-lifts, stick booms, articulated booms, light towers, and telehandlers, adding them to a product line that's divided primarily into three separate categories of focus: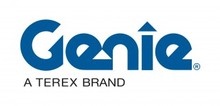 Articulating Booms - Electric and Bi-Energy
Articulating Booms - Engine
Telescopic Booms
Articulating booms - electric and bi-energy
Electric and bi-energy articulating booms have a big advantage over other types of power. They offer quiet, emission-free operations which can make a huge impact when working indoors. If the operator needs to drive the machine a great distance, it can simply be switched to diesel power for the trip.
Some of the smaller units are useful in tight environments where aisles may be narrow. They work in tight spaces with zero tail swing and front arm swing in stowed and raised positions. Popular configurations include:
Electric and Bi-Electric Articulating Boom Specs
Model
Working Height
Horizontal Reach
Lift Capacity
Estimated Cost
Z-30/20 N
36' (11.14 m)
21'5" (6.53 m)
500 lbs.
$24,000 - $43,000
Z-34/22
40'6" (12.52 m)
22'3" (6.78 m)
500 lbs.
$18,000 - $39,000
Z-34/22 N
40'6" (12.52 m)
22'3" (6.78 m)
500 lbs.
$18,000 - $47,000
Z-40/23 N and Z-40/23 N RJ
46'5" (14.32 m)
22'8" (6.91 m)
500 lbs.
$29,000 - $60,000
Z-45/25 N and Z-45/25J
51'6" (15.87 m)
25' (7.62 m)
500 lbs.
$55,000 - $90,000
Runabout GR-12
17'5" (5.48 m)
11'5" (3.48 m)
500 lbs.
$15,000 - $21,500
Runabout GR-15
20'8" (6.47 m)
14'8" (4.47 m)
500 lbs.
$8,000 - $24,000
Runabout GR-20
25'11" (8.07 m)
19'11" (6.07 m)
350 lbs.
$17,000 - $27,000
Articulating booms - engine
Diesel engine lifts are ideal for outdoor construction and industrial jobs. One of the main features is the lifting versatility with a combination of up, out, and over positioning. Additional features include:
High ground clearance
Two- or four-wheel drive option
Rough terrain handling and upgradable customizations
Diesel Engine Articulating Boom Specs
Model
Working Height
Horizontal Reach
Lift Capacity
Estimated Cost
Z-34/22 IC
40'6" (12.52 m)
22'3" in (6.78 m)
500 lbs.
$35,000 - $62,000
Z-45/25 RT
51'11" in (16 m)
25' (7.62 m)
500 lbs.
$40,000 - $70,000
Z-60/34
66'4" (20.39 m)
36'3" (11.05 m)
500 lbs.
$91,000 - $100,000 plus
Z-80/60
84' (25.77 m)
60' (18.29 m)
500 lbs.
$80,000 - $130,000
ZX-135/7
141' (43.15 m)
69'9" (21.26 m)
500 lbs.
$120,000 - $180,000
Telescopic booms
Telescopic booms offer greater horizontal outreach than any other type of aerial platform. This design makes them ideal for areas with limited access in construction as well as a wide variety of industrial applications. To further maximize their maneuverability, they're also designed with minimal tail swing for enhanced navigation in tight spaces.
Among Genie's eight available models, additional features include:
Dual-fuel (gas or LPG) power options, enabling indoor/outdoor use
Super Boom models, including horizontal outreach up to 80'
Weight capacities ranging between 500 lbs and 750 lbs.
Telescopic Boom Specs
Model
Working Height
Horizontal Reach
Lift Capacity
Estimated Cost
s-40 and s-45
46' (14.2 m)/ 51' (15.72 m)
31'8" (9.65 m)/ 36'8" (11.18 m)
500 lbs.
$30,000 - $50,000
S-60X and S-65
66'2" (20.34 m)/ 71' (21.8 m)
50'1" (15.48 m)/ 56'2" (17.1 m)
500 lbs./ $1,000 lbs.
$30,000 - $62,000
s-80X and S-85
86' (26.2 m)/ 91' (28.7 m)
71'6" (21.8 m)/ 76'6" (23.3 m)
500 lbs./ 1,000 lbs,
$50,000 - $80,000 plus
S-105
111' (34 m)
80' (24.38 m)
500 lbs.
$60,000 - $100,000 plus
SX-18/0
186' (56.69.15 m)
80' (24.38 m)
750 lbs.
$630,000
Additional products
While the focus of their product lines primary falls into the three categories addressed above, Genie also manufactures a number of additional lifts that are used to address specific service-related and maintenance functions. These include:
Trailer mounted Z booms: Trailer mounted units are made for jobs that require reaching high and low. They feature easy-to-tow mobility and simple pictograph controls. Plus, they can be easily towed behind an SUV or pick-up truck. With working heights that range between 40' to 55', these units are versatile and lightweight enough to use on lawns, slate, or gymnasium floors.
Scissor lifts: Genie scissor lifts are available in two divisions – slab and rough terrain. The slab scissor lift can be used for both indoor and outdoor construction, maintenance, and installations conducted on firm, level surfaces. They provide excellent capacity, large platform workspace, and are excellent for maneuvering in tight spaces. Round terrain models come with 4-wheel drive and positive traction control, a design that makes them especially convenient in areas with uneven terrain where multi-storied construction is taking place.
Whether you need a new or used aerial lift, let the experts at BuyerZone help you determine the model you need at a price you want to pay. Fill out our free quote request and we'll connect you with multiple qualified sellers in your area.
Ready to Compare Aerial Lifts Price Quotes?