Introduction to Aerial Lift Manufacturers
As buildings continue to grow and urban landscapes press closer together, servicing the wide variety of architectural designs, structural heights, and varying terrain becomes problematic and costly. Aerial lifts address that need. And in the past few decades they've enjoyed a boom in development and production as a result.
Combining versatility with performance, aerial lifts enable workers to perform an endless range of tasks at heights up to 140 feet in the air. Modern designs allow them to work on surfaces ranging from pavement and smooth cement slabs to dirt and rough terrain with a gradient of up to 50%.
The primary benefit of a scissor lift, boom lift, telehandler, and other aerial lift equipment is that it provides a heightened range of extreme maneuverability in situations where scaffolding and ladders would be unfeasible, costly, or even dangerous.
Leading aerial lift manufacturers
Manufacturers tend to specialize in a particular type of lift, frequently offering packages designed to service a specific function or industry. Common applications for aerial lifts are found within settings that include warehouse and distribution, industrial manufacturing, heavy-duty and general construction, agriculture and landscaping, and retail.
Top companies include: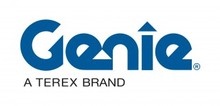 Genie: Genie has been producing aerial lift equipment for nearly five decades. They manufacture an extensive variety including man-lifts, articulated booms, and light towers, but tend to focus on boom equipment in three different types: electric and bi-energy, engine-based, and telescopic. This drive has led to the creation of aerial lift designs that offer quiet, emission-free operation while providing the backup support of a diesel-based engine.

JLG: Another company with a long-established history, JLG has made a name for itself through the creation of systems that include SkyWelder and SkyCutter, among a number of others. One of the largest manufacturers in the market, JLG caters to an extensive range of industrial applications, from retail and agriculture to mining and entertainment. They also provide one of the most extensive levels of training and support through train-the-trainer classes that teach operation and maintenance, as well as best practices for safety.

Skyjack: The perfect example of a specialty manufacturer, Skyjack boasts 30% of the market share by producing a scissor lift for anything and everything. With a zero inside turning radius and compact footprint, Skyjack machines offer extreme maneuverability to the retail, warehouse, and maintenance sectors with production facilities located throughout the world. They've also broadened access in extreme environments through a series of rough terrain scissor lifts, with models that can be safely driven even with the platform raised at full height.

Niftylift: Often cited as one of the largest producers of cherry pickers, boom lifts, and aerial work platforms in the world. Providing a full range of aerial lift equipment, their machines include the SiOPS system, a proprietary technology that detects inadvertent jostling of the controls and halts the lift in response. This enhanced level of safety helps avoid injury to both the operators and work environment, preventing costly injuries as well as structural and property damage.
Ready to Compare Aerial Lifts Price Quotes?