Not All Church Cleaning Services Are Created Equal
While you have many things to consider when choosing a new church cleaning service, two especially important things stand out: ability and liability. First, ask yourself if the service you're considering is able to do the job and do it right. Then, ask if the service is covered by the right type of insurance, in case anything gets broken or one of the cleaners gets hurt, so that the cost for medical care will be paid by the service's insurance coverage, and not church funds.
Here's a little more detail on each point.
Cleaning service ability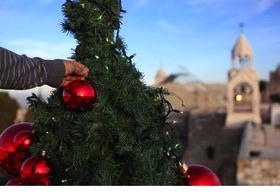 Scheduling: Janitorial services can make a lot of noise. And within sensitive environments like churches and schools, this can often be a major concern, disrupting services, meditation, and prayer. A large part of the service provided by those who clean churches is found in the flexibility of their scheduling, performing duties during off-hours or adjusting their daily schedule for parts of the building that are not currently being used.
Availability: While scheduling is important, a constant presence may be even more critical for churches and religious institutions that are high profile or have high traffic areas throughout the day and night. To keep a clean appearance, these hallways, sanctuaries, meeting rooms, and rest areas, must be constantly serviced.
Reliability: Check the cleaner's references and Better Business Bureau ratings. Also, search online for customer reviews. Make sure the company has a reputation for promptness and good customer service, and has good customer satisfaction ratings. In addition, ask if the company sends out a large enough team to get the job done in the allotted time, so that your services and important church meetings are not interrupted by the cleaning crew.
Special equipment and supplies: If your church has special cleaning needs, such as high ceilings, wooden pews, a child care area, or delicate stained glass windows, make sure the service you choose has the equipment and supplies needed to get the job done. In addition, if you need help with a special event like a wedding or funeral and require additional services, including the setup and breakdown of tables and chairs, the ideal church cleaning company will be able to provide additional employees to assist you and any church staff.
Who has the liability?
Ask these cleaning industry-specific things when choosing a cleaning service for your church:
Is it bonded or insured? To get the peace of mind that comes from knowing your church's possessions will be replaced if the cleaners break something, or something comes up missing while the cleaners are working, look for a service that is bonded or insured.
Have the workers undergone background checks? Make sure the service has performed background checks on the cleaners in the crew that will come to your church. Churches often house valuables, and it would be unwise to allow companies free rein over the building without assurances that the workers have been thoroughly vetted.
Does the cleaning service carry workers' comp? Ask to see certification confirming that the cleaning service carries worker's comp for its employees. This coverage means that if one of the cleaners falls or is otherwise injured while on the job, workers' comp will pay any medical expenses instead of your church footing the bill.
Your church has to work within some sort of budget, but cost shouldn't be the most important thing to consider when choosing a cleaning service. Make sure your church cleaning crew is able to do the work and that the service carries the proper insurance to get the job done without creating new costs for you and your congregation.
Ready to Compare Commercial Cleaning Services Price Quotes?