Floor Cleaning Services That Will Protect Your Investment
While business owners might make floor cleaning a lower priority, the need for floor cleaning services is more important than you might think. Offices that are clean from floor to ceiling have an undeniable air of professionalism. And that vibe extends to your clients as well as your employees.
Here's what will factor into your decision as you consider the variety of services available.
Daytime or night time cleaning?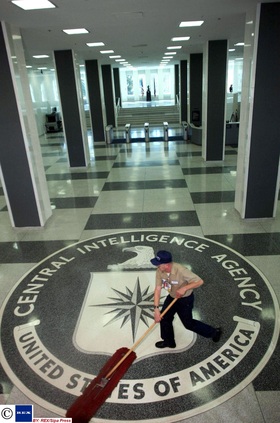 Janitorial services can make a lot of noise. And within quiet office environments, the sound of heavy machinery banging around isn't exactly conducive to productivity. A large part of the service provided by those who routinely clean office buildings is found in the flexibility of their scheduling.
Many outfits provide cleaning services during business hours or overnight, giving you the option as to the impact it will have on your daily operations. If you have clients who routinely wander in and out, having people vacuuming the floor in the lobby isn't really the impression you probably want to make.
That said, when and how often they clean is up to you (and also dictated by your budget). One to two times a week is standard for small to mid-size businesses. Larger companies typically sub-contract help full-time, keeping them on-site both day and night.
Equipment and supplies
No matter what industry you're in, odds are your office has a least one special piece of furniture, prized sculpture, or imported rug. These items all require extra care to not only stay clean but not get ruined in the process. A reliable floor cleaning service will know which treatment will work for your carpets and floors while remaining safe for any furniture that comes into contact with them.
If you don't have the necessary equipment on-site, you'll need to find a company that has access to the latest gadgets. This will not only provide you with a superior result but also save money through the latest technology. Common examples include:
Scrubbers
Sweepers
Carpet extractors
Floor machines and burnishers
Sweeper-scrubbers
Pressure washers
Vacuums of every variety
Costs and discounts
While some services will bid a flat fee for infrequent jobs, most will be billed hourly. Expect to pay anywhere from $20 to $30 per hour for services without supplies and around $35 to $45 an hour with supplies. It's worth noting that if you have a large job and anticipate it taking a specified amount of time, some floor cleaning services offer a slightly discounted rate (usually around 10%) for booking blocks of time in advance.
So for example, if you're booking a crew to clean your carpets at $35 an hour and anticipate it will take 6 hours, you may be able to negotiate a rate that's closer to $31 per hour, saving you $24 on each employee you have on-site.
Ready to Compare Commercial Cleaning Services Price Quotes?