Office Cleaning Services Introduction
While nobody wants to take out the trash, clean a bathroom or vacuum a rug, every business needs someone to do these things. Office cleaning services can do the dirty work for you, cleaning and maintaining the facilities of any size or type of business.
Office cleaning services provide day-to-day janitorial duties - trash disposal, vacuuming, and sweeping - as well as more elaborate services. Whether it is a nationwide chain or a local "mom & pop" outlet, office cleaning services provide experienced personnel to keep businesses tidy and removes the burden of cleaning and maintenance from you and your employees. Best of all, reputable office cleaning services are fully licensed and insured, which protects your business' equipment and property from theft or damage.
This BuyerZone Office Cleaning Services Buyer's Guide will give you: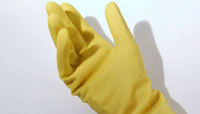 An overview of the services commercial cleaning companies provide
What special services they offer
Guidelines on how to find and choose the right company
The costs involved
Then, when you're ready, we can put you in touch with several qualified sellers in your area – for free!
---
As you begin the process of comparing commercial cleaning services, it's important to understand the basics of what most include. From there, you can easily evaluate the value of a variety of different services.
---
Common Commercial Cleaning Services
Commercial cleaners deliver an array of services. The most common day-to-day janitorial duties include:
Disposing trash
Vacuuming and mopping common walkways
Sweeping debris
Washing interior windows
Cleaning and dusting desktops
Maintaining bathrooms (e.g. mopping floors, scrubbing the sinks and stalls, replenishing consumables)
A cleaning company will perform any number of these services depending on your business' needs. If you have a small company with only 25 employees, you may only need trash takeout 2 to 3 times a week and an occasional vacuuming. Larger companies, or businesses that frequently invite clients into their offices, may choose a daily cleaning where the cleaners take care of everything.
Some businesses value a clean, professional appearance so much that they may choose multiple cleanings per day including day porters cleaning throughout the workday and the standard cleanup crew working at night.
Most cleaning services will be able to clean any type of commercial facility. However, certain industries - especially healthcare - have specialized cleaning requirements. If relevant, make sure the cleaning company is well trained on how to clean your environment (e.g. biohazardous materials such as bodily fluids) before awarding any contracts.
Special services
In addition to basic day-to-day cleaning, many commercial cleaning services can provide special tasks. Special services run the gamut from the labor intensive like stripping and waxing tile floors to those that prolong the life of expensive office furniture.
Special services may take several hours and even days, depending on the size and complexity of the project. They include: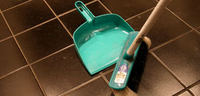 Grouting tiles
Washing exterior windows
Dusting ceilings and light fixtures
Pressure washing outside of building
Maintaining heating, ventilation, and air conditioning (HVAC) equipment
Carpet extracting (dry foam)
Cleaning parking lots
Cleaning every crevice of a facility ("Q-Tip cleaning")
You may need to set up these services well in advance to give the cleaners enough time to get the job done without disrupting work areas or employees. Also, some cleaning companies require that you have a contract for regular cleaning services before they will perform these special services. If you only want a one-time special, you may have to shop around for a cleaning services seller that will take the job.
---
With the full range of services in mind, you can easily select the best service provider for your facility by looking at the size of their organization and reputation.
---
How to Choose Cleaning Companies
When choosing a cleaning service, you'll generally have large national cleaning companies and small, local organizations competing for your business. Both have their advantages and disadvantages, but as long as you're dealing with well-trained, experienced cleaning companies, either choice could work for your business.
Large cleaning companies can usually offer more technologically advanced equipment that can translate to cleaner environments and/or less time to clean. For a small office, a cleaning company that uses basic equipment and supplies may be all you need.
However, better equipment may be required to address specific concerns. For example, you may have employees with severe allergies, which would lead you to hire cleaning companies who use industrial vacuums with HEPA filters (to limit the dust in the air) or microfiber mops and cloths.
Another advantage of larger cleaning companies is that they can send alternate personnel to your office if you're not happy with their original work. On the other hand, they tend to be less flexible on their rates and since you are one of several accounts, you may not get personalized attention.
The more community-based "Mom & Pop" outfits - either homegrown businesses or franchise operations - make up for their smaller budgets with a strong community presence and family business appeal. However, they may not have the staff to provide larger services, or the bells and whistles some companies need.
Start with your needs
Before speaking with any cleaning company, first assess your company's needs. Determine what type of cleaning you need done, how often you need it, and if you require any special services. Make sure you have realistic expectations. You may want your office to be as clean as a whistle after the cleaners are done, but that may cost more than you're willing to spend.
Also, get a sense for how soon you would like the cleaning service to start. Some cleaning companies can get started the same day you agree on a contract; others take several weeks and several follow-up meetings before your first scheduled cleaning.
You should then meet with several companies at your facility to see what they offer. Have each company do a complete walk-through to see what cleaning package and special services they recommend. They'll submit proposals detailing what they would do and at what cost, allowing you to decide which company to hire.
To make sure you're dealing with a reputable cleaning company, examine all of their documentation:
Check their insurance and bond certification - proof that the cleaning service put money into escrow as protection against failing to deliver their services or damaging any of your property.


Ask to see proof of background checks and results of drug tests they require of their employees.


Call national cleaning organizations or the Better Business Bureau to confirm they are members in good standing.


Find out if you can speak with a live person should you have questions or concerns about your cleaning services.


Review contracts carefully to ensure that everything agreed upon - and nothing else - is in writing.
The best way to gauge a business' reputation is to request 3-4 references to find out what their experience was with a particular cleaning service. If possible, ask for references from businesses similar to yours. Make sure to get information on the cleaning company's quality of work, customer service practices, and reliability.
---
There's another way to gauge the best cleaning service for your company: cost. Here's what you can expect to pay for quality commercial cleaning services throughout the United States, and how that rate is often determined.
---
Commercial Cleaning Service Pricing
Pricing for cleaning services is not clear-cut and varies depending on the company. In general, you can expect to pay based on cleanable square footage. If you want to see actual examples of what other BuyerZone users paid for commercial cleaning services, check out our real-world commercial cleaning rates article.
The actual price you pay varies on the size and frequency of cleaning services. Nightly janitorial service for a company in a 20,000 sq ft office in a major city may cost 5-10 cents per square foot ($2,000-$4,000/month). More services, additional workers, or pricey cleaning supplies and equipment can increase the cost as much as 10-35 cents per square foot. Most cleaning companies will provide volume discounts as the total number of square footage increases.
Of course, if square footage isn't a factor a cleaning company will offer a fixed rate. If you only need daily trash pickup, the average account is about $500-$700/month for 3-5 days of service per week. For the smallest offices, some cleaning companies offer a basic service 1 or 2 times a week for $100-$200/month.
These costs are consistent across most industries and types of businesses, including retail, food service, general offices, and manufacturing. The one significant exception is cleaning services for the medical industry.
Cleaners use a combination of a loaded rate, the hourly cost of handling and transporting waste, overhead, insurance, and supplies, and the productivity rate, the amount of square footage they can clean in an hour. They use these factors to arrive at an hourly cost - typically $18-$20.
Most cleaning companies will supply their own cleaning supplies and consumables. If you prefer to supply your own, let them know ahead of time so they don't bill you.
Special services pricing
Pricing for special services also varies. Like basic services, the costs are determined by cleanable square footage. Stripping and waxing a tile floor may cost 20-30 cents per square foot. Carpet extraction would run about 10-15 cents per sq ft. Power washing of an outside building depends on the building structure and the chemicals used. As with all cleaning services, having a company perform a walk-through is essential for getting an appropriate estimate on special services.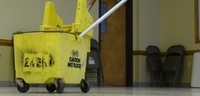 You will typically get a bill for cleaning services on a monthly basis. The bill should be itemized to show any special services or consumables used.
Remember that price is important but shouldn't be the sole factor in your decision. Since you will need to trust a cleaning company to enter your offices regularly and do a good job without your staff around to watch, building a relationship with them is crucial.
Contracts
The length of a commercial cleaning services contract is usually one year. However, many businesses select longer-term contracts of 2-3 years. Many companies include a 30-60 day "right to cure" clause in the contract.
If you are unhappy with the job done, the cleaning service will do the cleaning again or issue your account a credit. If you still aren't satisfied, you can cancel the contract without penalty. Without this clause, you could be responsible for some, or all, of the money due on the contract if you choose to cancel your contract.
Commercial Cleaning Buying Tips
State of confusion. Make sure the cleaning services you consider comply with state regulations before hiring one. Rules for cleaning services vary by state. For example, some states have stringent policies for workers compensation or unemployment.
You get what you don't pay for. Beware of any cleaning service that attempts to underbid competitors or severely cut costs just to gain your business. They may be doing so because of inexperience or a lack of insurance coverage. If they destroy your desks - or worse, your floors - you'll run into big problems.
Put your wallets away. In some cases, you don't even need to find your own cleaning service. Some companies that operate in office buildings have their cleaning service subcontracted to them from the building manager. Check with your building manager to see if they already provide a cleaning service for you.
Franchise insight. Consider and evaluate franchised cleaning services as carefully as you would any cleaning company. While a franchise may carry a familiar brand name, an entrepreneur operates each one independently and may not have extensive experience in the cleaning industry.
However, franchises do have the advantage of having time-tested advice and thorough training on how to run their businesses successfully. As long as you apply the same due diligence to selecting a franchise as you do a regular cleaning service, they can be a reliable option.
Ready to Compare Commercial Cleaning Services Price Quotes?