Uses and Benefits of Attendance Tracking Software
In the heyday of the antiquated punch clock, registering employees' work hours required diligence, an honor system, and mountains of paperwork. Today's computers offer intuitive software solutions that allow for automated attendance tracking. With these programs, you can increase your staff's productivity and streamline operations.
Features to look for
Attendance tracking software offers far more than simple timestamps. Some software solutions can require that employees enter validation details before they can start or stop working, verifying the authenticity of the clock-in and clock-out. This can result in good shift control and break time activity monitoring. Used in conjunction with your other business analytics software, you can see how these habits affect your bottom line.
Good attendance software will allow you to review digital time sheets and check for discrepancies before they're submitted to payroll offices. Tracking software can automatically notify you when employees put in more than their standard hours of work, and can let you approve or deny the extra time. With this data in hand, you can decide if you need to hire more employees.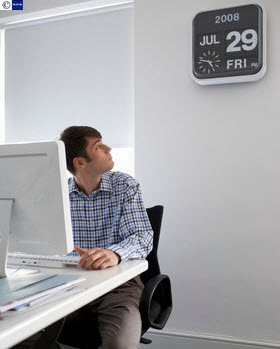 Also, determine how many paid vacation days any employee has opted for throughout the year. Let members of your staff request future vacation days right through the program, and address last-minute shift changes as needed.
Attendance trackers can account for the temporary absence of those who take approved time away from work. In some cases, they compare these workloads to requirements for state and federal laws, such as new health care reforms. Allot specific amounts of time to projects to keep expenses and employee distraction down. Choose software with a corresponding mobile app to take your attendance tracking abilities everywhere you go.
When vetting potential programs, remember that providers of attendance tracking solutions should offer training and support to help you maximize your use of the product.
Reasons to invest in software
Implementing attendance software brings a host of practical advantages as well. Simply put, attendance programs make running your business easier. They also help you save money through higher levels of organization.
By using this software, you can enjoy:
Better management
Cost control
Digitized paperwork
Increased productivity
Easier payroll processes
Tax calculation assistance
In addition to keeping tabs on employees, attendance tracking software can monitor the activities of students, volunteers, union members, and other individuals belonging to an organization or group. It provides an unobtrusive and objective way to measure participation without having to sacrifice valuable meeting time.
New tracking features can streamline your business and unlock information in unexpected ways. Making the switch will be better for you and better for your employees.
Ready to Compare Time and Attendance Systems Price Quotes?