Finding the Best Time Attendance Companies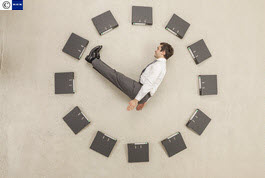 When it comes to choosing the best time attendance companies, one size does not fit all. The best time and attendance system for one company, even within the same industry, may not be the best choice for another. The number of employees in your payroll system, the work environment, the connectivity and reporting features desired and, of course, the cost, all play a role.
Compare features and limitations
The first thing to consider is the maximum number of employees the system is designed to handle. You want to choose a system that fits your current needs, but can provide room for growth without expensive upgrades. In addition, the type of time clock system that works well in a temperature-controlled, clean environment, like a hospital or hotel, may not be the best choice for the dust-laden environments and fluctuating temperatures of construction sites and manufacturing operations.
In addition to limitations on employee count, you will also want to consider limitations on data storage within the timekeeping device. If the information is downloaded off the device daily or has an Internet connection, this may not be a concern.
It will also be important to understand what is required to transfer the data from the time clock to your payroll system. You'll need to consider questions such as:
Does it need direct connection to a computer or the Internet?
Can you download onto a USB flash drive?
What about integration with your payroll system?
Are the two software systems fully compatible or will you require a means of converting data from one system to make it accessible to the other?
The best time attendance companies for your business
Your business is unique; take the time to decide what features are most important to you. Attendance solutions now come with password-protected logins, badge-dependent bar code systems, or even cloud-based technology. Pricing for your system will generally involve the time entry system, the software purchase, and possibly a subscription and support services. Be sure to address all three of these areas when you ask for quotes.
When you're choosing a time and attendance tracking system vendor, it's also wise to look for one whose model can be modified to fit your current attendance policy and employee handbook. Upgrading a time clock to a more advanced system doesn't have to be a major adjustment, but rewriting company policy to accommodate your new solution is likely to be a hefty burden.
Adaptability and the ability to customize your new attendance tracking system is key for successful implementation, so keep the unique needs of your company and the existing attendance rules in mind when you select the right system.
Ready to Compare Time and Attendance Systems Price Quotes?