Staying Compliant with Federal Labor Laws
Tracking your employees' work time is a good business practice. Maintaining accurate attendance records of time, attendance, and absences streamlines the payroll process and eliminates cheating and abuse. More importantly, it helps protect your business from liabilities such as labor issues, work hour losses, and even costly lawsuits.
The United States Department of Labor (DOL) understands that many employers may be unsure of what is required of them regarding employee pay, timekeeping, attendance, and other labor laws. Below, we'll help inform you on the basics.
Basic compensation guidelines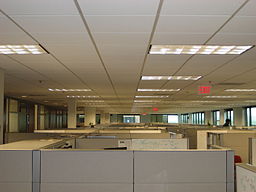 To summarize some of the DOL's basic requirements: All covered, nonexempt employees must be paid at least a minimum wage of $7.25 per hour. Children may work in certain circumstances, but the duties they may perform are extremely limited. The DOL explains exactly what work youth may do and at what ages.
If covered employees work more than 40 hours in a week, they must be compensated at 1 1/2 the regular rate of pay you have assigned them.
Record-keeping requirements
As an employer, you are required to maintain certain records about each of your employees. Generally, these records must include a worker's full name, social security number, address, rate of pay, deductions, payroll documents, and so on. Each of these records must be preserved for at least three years (except for some documents used for computing wages, such as time cards, which only need to be kept for two years).
When it comes to keeping track of the hours your employees have worked, the DOL does not require any specific method as long as you keep full and accurate records. Many companies still use manual recording methods such as time cards and time sheets, but these methods are open to abuse, and leave a company defenseless against potential lawsuits.
Automation is a better option for keeping accurate attendance records of employees while saving money and protecting your business. Here's why:
Reduce time theft. Time theft in the workplace come in different forms and degrees of severity. Employees can steal work time through excessive personal time, frequent and extended breaks, late time-in and early time-out, and even company Internet time. All of these can be minimized by the use of reliable time and attendance systems like time clocks, biometric devices, and timekeeping software.
Minimize lawsuits. With complete and accurate timekeeping records, companies can be spared from costly and time-consuming lawsuits. As long as employee data is recorded properly and factually, it can be your best defense in financial, labor, or management court litigations.
Avoid excessive penalties and fines from regulatory agencies. Among others, the Fair Labor Standards Act (FLSA) is a law that sets standards on employee information that must be kept by employers. The act likewise requires companies to keep factual and verifiable employee records. Reliable time-tracking systems can help companies facilitate FLSA audits, comply with FLSA rules, and avoid penalties and fines.
Save time and money for your business. By using efficient and reliable attendance recorders, you're assured that your workplace is watched. When everyone is aware of the timekeeping system, each employee will take responsibility for his or her individual clock-in and -out. This significantly reduces disputes on hours worked and overtime rendered because figures, if accurately recorded, don't lie. The bottom line - you're saving precious time and money for your company.
There are many options that can assist you in maintaining employee records and generating pay. For example, if you are simply looking for timekeeping, attendance, and payroll solutions, Infotronics offers software that performs these functions. Timekeeping is not simply a routine HR function. It is an integral component of managing your most valued partner - your workforce.
Whether you choose biometric or non-biometric, stand-alone or cloud-based timekeeping systems, it doesn't matter. What is important is to keep correct and complete attendance records of employees on the job in order to protect your business from potential risks and liability.
Ready to Compare Time and Attendance Systems Price Quotes?