Comparing Time and Attendance Software Support
If you're considering a new time and attendance system, a lot will be factored into that decision, including how much each system costs to install, how much the system could end up saving, and which system is the most accurate.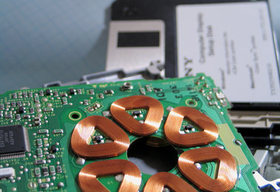 But with modern time and attendance systems, the one aspect many business owners overlook is also one of the most critical: the usability of the software that supports the system. With that in mind, software support has become a valuable add-on service, ensuring that the platform is installed correctly and continues to operate bug-free.
Here are a few of the most popular structures, their primary features, and what you can expect to pay.
Time and attendance support
Software support is the surest way to protect your investment while ensuring it remains cost-effective through regular updates and optimizations. Services are usually broken into tiers or packages that include a variety of services to supplement your existing IT infrastructure and resources.
Common support packages include:
Basic - Offering comprehensive support, this package will often include phone support (during business hours) as well as access to a wide range of online information and resources. Basic plans include any patches, service packs, and other updates - addressing technical issues as well as legislative and regulatory - delivered automatically through the web.
Midrange - Taking a step up, midlevel software support packages include everything in the basic plan and add additional services geared toward small- or medium-sized businesses without in-house technical support. Enhanced services often include software support available 24x7, a dedicated account manager (available during standard business hours), preventative support through analysis and proactive upgrades to service, and issue management (including tracking and follow-up).
Premium - Incorporating all of the services from the basic and midrange packages, this level of software support is designed for companies without on-site IT support as well as those with high volume who may find it more cost-effective to outsource support for their time and attendance system, given the quick, decisive expertise it can provide. These services can include: a dedicated technical account representative or manager (on call 24x7) and in-person visits to your location for troubleshooting, as well as any routine maintenance necessary.
The level of service you require will determine what you'll pay. But it's worth noting that some companies may provide the first year of support free with purchase - so keep that in mind when negotiating.
Annual service plans typically run between $300 and $1,000 for basic services, $450 to $1,500 for midrange, and $2,800 to $5,600 for premium packages.
How to evaluate software support providers
When comparing time and attendance platforms, and their providers, use the following questions to evaluate the level of support:
Does the service come with the contract, or is it extra?
What does it include and, if service is not included, how much do they charge? Do they charge per hour?
What complaints have been made by other customers? What have others enjoyed most about the support service?
What's their average turnaround time for different types of issues?
Do they offer remote assistance?
What sort of software updates are on the horizon? And how are they delivered (in-person or automatically via the web)?
Ready to Compare Time and Attendance Systems Price Quotes?