Use Time and Labor Management to Promote Efficiency and Productivity
Labor is the most valued asset of a business, yet it carries the bulk of HR expenses. This is especially true for labor intensive industries like manufacturing, construction, health care, restaurants, and service-oriented businesses. Thus, it is critical to manage employee time in order to reduce labor costs and increase productivity.
Signs you may need a new time and labor management system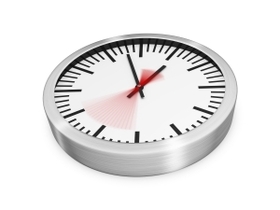 Improperly filled out time cards, employee time theft, and payroll leakages are realities in doing business that leave a dent in payroll money. Are your databases for time records separately stored and kept by individual units, departments or divisions? If so, consolidating them can be a time-consuming task, making it difficult for payroll staff to prepare timely and accurate payroll computations.
Paper-based time records can be misplaced or lost. Limited accessibility of data from a single computer can likewise hamper efficient time-tracking, especially in companies with multiple locations.
Are your labor reports submitted punctually for timely monitoring? Late submissions, incomplete reports, and erroneous information can lead to ill-crafted management decisions that may affect overall performance and productivity.
Labor management systems can help your distribution operation improve the productivity of your workforce by reporting all labor activities, comparing data, and checking if the activity of your workforce is up to the set labor standards. Having constant feedback about the efficiency of your system is crucial for any business growth in the distribution industry. A good labor tracking system will help your distribution organization do the following:
Improve planning of work activities
Involve employees in determining the standards and processes
Improve employee productivity
Decrease costs as necessary
Improve customer service
Improve warehouse operations
What key features to look for
Efficient collection of time and attendance data. This is a basic feature which other labor management activities are based on, such as payroll preparation, scheduling, reporting, and decision making.
A good data collection system should be able to capture accurate employee time and attendance in order to provide payroll with the correct data so that it can apply fair and consistent pay rules to all employees across the enterprise. It eliminates the time-rounding of punches and punching for other employees.
Flexible payroll applications. An efficient time and labor management system is able to integrate payroll data like hours worked, overtime, vacation time, and sick leaves into a unified process. It likewise allows a flawless integration with other human resource and enterprise software programs that can be accessed by interested authorities within the enterprise.
Furthermore, its configuration can be easily changed to adapt to changing payroll policies.
Accurate reporting. The system should include a comprehensive online reporting method that can be viewed in real time, accessed from multiple locations, and retrieved any time.
Additionally, it should incorporate a historical reporting feature to allow managers to track employee compliance with policies over specific periods of time and oversee weekly, monthly, or quarterly performance.
Optimum scheduling. Scheduling is a vital HR function that helps managers plan workload deployment and work time frames to eliminate work stoppage or gaps caused by tardiness and absences. The system should also be able to help managers match employee skill and experience levels with the type of work to be done, based on company standards.
One last important feature is the provision of quick and definitive decisions by managers when confronted with the element of surprise. What if this happens?
Manager and employee self-service. Both managers and employees should be able to check work-related time data online. This saves a huge amount of time for managers and allows employees to accept new workloads and schedules accordingly.
A time and labor management solution not only automates the collection of work-related information but allows managers to better manage their workforce and their organization. Exploring its uses and benefits helps to reduce hidden costs and increase potential earnings.
Ready to Compare Time and Attendance Systems Price Quotes?