Air Compressor Manufacturers: Questions to Ask
For industrial applications and powering hand tools, an air compressor can be extremely handy to have around. If you think this type of equipment could benefit your business, make sure and do a little research before talking to compressor manufacturers.
Ways to use an air compressor
With just a little imagination and a lot of gas, compressor manufacturers can provide the necessary compressed air for: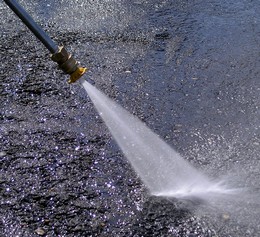 Power-washing a building
Pneumatic tools
Inflating tires
Medical life support systems
Painting a house or factory
Types of air compressors
Though each unit delivers pressurized gas, compressor manufacturers make products that compress the air in different ways:
Reciprocating air: This type of compressor uses a piston to force the incoming air into the storage tank, increasing the pressure in the process. The piston's up-and-down motion helps maintain a steady airflow.
Rotary-screw: As the name indicates, rotating screws push the incoming air into the storage tank. Some rotary-screw compressors use oil to cool the air, which means there may be traces of oil in your air stream.
Centrifugal: With the aid of a spinning rotor or impeller, this compressor uses centrifugal force to increase the air pressure. Centrifugal compressors typically are water-cooled and are usually only appropriate in massive industrial applications.
Air compressor terminology
When dealing with compressor manufacturers, it may feel as if you need to have a mechanical engineering degree. Some of the terms that might come up in conversation include: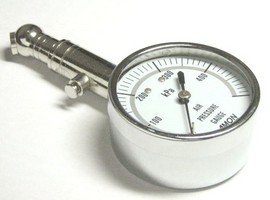 Cubic Feet Per Minute (CFM): This indicates how much air the compressor can deliver.
Pounds per Square Inch (PSI): The higher the PSI, the stronger the air flow.
Horsepower (HP): The majority of compressors are powered by electric, gasoline or diesel motors. You can find compressors with an output as low as 2 HP or higher than 100 HP.
You can find compressor manufacturers that specialize in reciprocating air and other compressors all over the world. Among the leading brands are:
Atlas Copco - Is a leading global provider of compressed air solutions, Atlas Copco is committed to sustainable productivity with a full line of air compressors, blowers, vacuums, and other quality air solutions. Atlas Copco has provided cutting edge equipment for businesses and industry for nearly 145 years with a focus on productivity, efficiency, and safety. Atlas Copco is rated among the top 100 sustainable companies in the world and is a member of the Compressed Air and Gas Institute (CAGI).***Highly rated among business and consumer reviews.***
Campbell Hausfeld - Focused on small- to midrange businesses as well as a myriad of consumer applications, produces single-stage pumps, two-stage pumps, contractor air compressors, and those designed specifically for auto and body shops. ***Highly rated among business and consumer reviews.***
Ingersoll Rand - Offers a full range of commercial compressors from small reciprocating models to industrial centrifugal machines. One of the leading manufacturers of high-end, production-driven models since 1905. ***Highly rated among business and consumer reviews.***
Kaeser - A leading global supplier of compressed air systems, Kaeser offers rotary screw compressors (ranging from 3 to 700 hp), as well as portable compressors, rotary lobe and screw blowers, vacuum packages, clean air treatment products and compressed air piping systems.
Quincy - With a selection of midrange commercial rotary screw and reciprocating compressors that deliver 5 to 350 hp, Quincy also provides more than 20 different natural gas compressors, producing 2 to 600 hp. ***Highly rated among business and consumer reviews.***
Get quotes from dealers of these brands and more - try BuyerZone's free request for air compressor price quotes service. Get multiple dealers to compete for your purchasing dollar and you choose the best fit for your application.
Ready to Compare Air Compressors Price Quotes?