Atlas Copco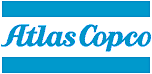 Atlas Copco serves customers in more than 180 countries, helping them be more productive, safe and energy efficient. Founded in 1843 and based in Stockholm, Sweden, the group also has Atlas Copco's Compressor Technique and Quincy Compressor based in the United States.
Atlas Copco's Compressor Technique business area provides the following:
Industrial compressors
Vacuum solutions
Gas and process compressors
Expanders
Air and gas treatment equipment
Air management systems.
The business area has a global service network and innovates for sustainable productivity in the manufacturing, oil and gas, and process industries. Principal product development and manufacturing units are located in Belgium, Germany, the United States, China and India.
All Atlas Copco Group businesses and products are backed up with 24 x 7 service support. By offering some of the most innovative technologies available in the market place, Atlas Copco give their customers increased productivity whilst decreasing their costs. "We are continuously developing and improving our products, but every now and then we come to a point at which we can take the technology a big step forward," says Conrad Latham, Vice President Marketing, Atlas Copco's Oil-free Air division.
He points to oil-free air compressors as an example of Atlas Copco's commitment to innovation and improving efficiency for its customers. Oil free air compressors were developed by the company in 1904, a huge jump in the industry.
Today, Atlas Copco keeps innovating through products like high-speed turbo compressors. In 2011, the HST compressor and an accompanying energy recovery system were the height of innovation. The combination can recuperate a significant amount of the electrical input as hot water.
For more on Atlas Copco, see our guide to purchasing an Atlas Copco compressor.
Ready to Compare Air Compressors Price Quotes?