Atlas Copco Integrates Sustainability into Some of the World's Most Powerful Air Compressors
Atlas Copco is an industrial group with nearly 40,000 employees operating in 90 countries. They currently maintain 111 offices in the United States and hold 14 U.S. manufacturing sites, accounting for $2.8 billion (or 20%) of their global revenue.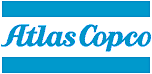 Originally founded in 1873, their products and services cover the full spectrum of manufacturing processes throughout the world. Domestically, they're largely focused on industrial applications such as underground mining, exploration, aggregate/quarry, oil and gas, demolition, utilities, and road construction.
For these demanding uses and extreme operating environments, some of the most common Atlas Copco industrial air compressors include:
Atlas Copco Stationary Compressors
Model
Type
Horsepower
Capacity
Working Pressure
Estimated Costs
ZB 100-160 VSD
Low Pressure Compressors
135 - 215 hp
-
-
$9,000 - $20,000
ZB 300-900
Low Pressure Compressors
400 - 1,500 hp
2,060 - 24,720 cfm
2.9 - 13.8 psig
$20,000 - $340,000+
ZH 350+
Medium Pressure Compressors
470 hp
1,483 - 16,000 cfm
87 - 130 psig
$30,000 - $225,000
ZH+
Medium Pressure Compressors
500 - 3,500 hp
2,050 - 16,000 cfm
30 - 180 psig
$180,000 - $250,000+
DX / DN
High Pressure Compressors
40 -422 hp
160 - 6,083 cfm
174 - 609 psig
$9,500 - $340,000+
ZD
High Pressure Compressors
182 - 1,032 hp
466 - 2,420 cfm
363 - 580 psig
$25,000 - $200,000+
Specializing in large industrial applications
Contributing to some of the world's most ambitious projects, Atlas Copco's construction air compressors lead a majority of the heavy-duty market in two specific categories:
Construction location: Responsible for building subways, schools, tunnels, and popular landmarks, even smaller models can have a huge impact on output and productivity. For example, the ZB 100-160 VSD is designed with a completely oil-free air supply and is ISO 8573-1 CLASS 0 (2010) certified. This means that the air supply is guaranteed to be 100% pure - completely without contamination. Featuring a magnetic bearing design and turbo compression, it delivers one of the industry's highest air volumes at one of the lowest levels of energy consumption. Plus, it's the heavy machinery equivalent of plug-n-play, arriving as an all-in-one package that's ready to go upon installation.


Industrial manufacturing: Atlas Copco industrial air compressors take advantage of the latest reciprocating technology to accomplish an endless variety of some of the most difficult industrial tasks - such as extracting minerals critical to the global economy. In doing so, models like the ZD combine cost-effective design and extreme productivity with energy savings and sustainable operation. The ZD's oil-free design enables it to provide a constant stream of pure, uncontaminated air while the advanced controls allow the operator to fine-tune the main drive motor and regulate system pressure within a specified pressure band. Plus, its 4-stage configuration reportedly makes the ZD 7% more energy efficient than its 3-stage counterpart. To boost the reduction even further, it can be upgraded with a variable speed drive that cuts energy consumption by 35%.
Recognized for sustainability
Atlas Copco's stated commitment to sustainable productivity leverages the "responsible use of resources - human, natural, and capital." And while many companies include the same goals as part of their operating standards or mission statement, few have received the level of recognition that Atlas Copco has.
Named among the Top 100 Global Sustainable Companies (more than once), Atlas Copco is also an active member of the Dow Jones World Sustainability Index. Their innovation related to sustainable technology and advancements has garnered them a wide range of recognition by Forbes, Thomson- Reuters, Newsweek, and the Patent Board of Global Industrial Equipment Manufacturers.
Expansive support products
Within the United States, Atlas Copco is recognized as one of the leading manufacturers of air and gas compressors. In addition to some of the world's largest industrial air compressors, they also provide a full range of complementary products that include:
Air and gas treatment
Airline accessories
Air motors
Assembly tools
Boosters
Concrete equipment
Demolition equipment

Drilling tools
Energy recovery solutions
Generators
Ground and rock reinforcement tools
Grouting equipment
Hoists and Trolleys
Light towers

Milling equipment
Mobile crushers and screeners
Paving equipment
Underground ventilation systems
Vacuum pumps
Customer-centric product development and service network
Atlas Copco invested more than $330 million into research and development during 2012, according to information provided through the manufacturer, relying heavily on the specific needs of their customers to incorporate advanced safety and ergonomic controls into their products.
To support these products, they've built a large distributor presence throughout the country, employing more than 300 service technicians who routinely travel from site to site, quickly handling issues related to service and repair. Atlas Copco has also constructed a number of large distribution centers to offer convenience and cost-effectiveness to customers located away from major metropolitan areas. These strategically located sites are said to further contribute to their goals related to environmental sustainability.
Ready to Compare Air Compressors Price Quotes?