Ingersoll Rand Builds Heavy-Duty Customization into Industrial Air Compressors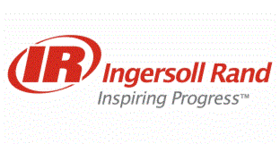 With an established track record that dates back 150 years, Ingersoll Rand is among the few manufacturers that exist in rarified air. They are equal parts multi-billion dollar global corporation and local customer service specialist. And they've built a reputation on the development of products that not only stand the test of time but, more importantly, incorporate the ideal mix of benefits and functionalities taken from an expansive corporate history.
Known for their reliability and low maintenance requirements, Ingersoll Rand's range of do-it-yourself and industrial air compressors includes:
Ingersoll Rand Stationary Air Compressors
Type
Horsepower
PSI
CFM
Weight
Estimated Costs
Two-stage Reciprocating Air Compressors
5 hp
175 psig
15.8 cfm
600 lbs.
$2,500
Electric-Driven Single Stage Air Compressors
3 - 5 hp
135 psig
10.3 - 15.5 cfm
300 lbs.
$800 - $1,400
Rotary Screw Air Compressors (Small)
5 - 40 hp
100 - 210 psig
16 - 212 cfm
650 - 2,597
$24,000 - $90,000
Rotary Screw Air Compressors (Large)
250 - 500 hp
109 - 125 psig
1466 - 2444 cfm
12,000 - 14,900 lbs.
$24,000 - $90,000
Personalized performance, from one application to the next
Though they provide a line of smaller two-stage and electric-driven air compressors, Ingersoll Rand's primary focus seems to lean toward industrial air compressors and the endless range of heavy-duty applications required by large scale manufacturing processes such as:
Petroleum refining
Petrochemicals
Natural gas
Electronics
Automobiles

Steel
Chemicals
Food processing
Pharmaceuticals
Mining
With the variety of sensitive applications they cater to, Ingersoll Rand offers a lot more than just standalone compressors. Their product line includes Ingersoll Rand air tools, pumps, material handling equipment, and a comprehensive service network that integrates specialist knowledge and learned expertise with the lessons and workarounds that have been built on experience - not to mention the individual needs of specific industrial applications. They are also known for their involvement from start to finish, working with engineers and business owners from the planning stage and installation to routine maintenance.
Big or small: which do you need?
By offering a wide variety of types and configurations, Ingersoll Rand aims to address individual needs while lowering the overall life cycle cost of their products. Personalized to deliver the greatest efficiencies, two of the most popular solutions include:
Construction air compressors: Regardless of the location, Ingersoll Rand electric models can accomplish almost any task, in almost any environment. Their large rotary screw air compressors have been designed to withstand extended use through an integral gear drive system and digital controls that are backed by an 8,000-hour coolant (or two full years - whichever comes first). Ensuring maximum uptime and productivity, large rotary screw models are available in machines that crank out between 250 hp and 500 hp and are reportedly capable of operating in ambient temperatures up to 115 degrees F. They've also built sustainability into their products with a 2-stage airend that compresses the air in two steps instead of just one. This process has been shown to produce an energy savings of up to 15%.


Shop air compressors: Not every business needs an air compressor that weighs 14,000 pounds. So for smaller operations like automotive service and body shops, woodworking applications, dry cleaners, car washes, and a variety of farming uses, Ingersoll Rand electric-driven single stage air compressors provide substantial operating pressure and an output between 3 hp and 5 hp. With a focus on extended duty cycles, these smaller machines are capable of 100% continuous duty applications through a cast iron frame and a 60-gallon vertical tank. They have also been built for safety, featuring motors with manual thermal overload protection and an enclosed belt guard that shields the motor from airborne debris and falling objects. Plus, they're quickly serviced, with the intake filter and oil port easily located on the exterior of the motor's frame.
Ready to Compare Air Compressors Price Quotes?