The Pros and Cons of Carpet Tile Flooring
If you are the owner of a commercial setting and you are looking for a solution to your flooring, you may want to consider carpet tile flooring, also known as modular carpet. You will find that this type of flooring certainly has advantages over other types of flooring and can really look quite nice.
As with anything, however, there are also disadvantages to this type of flooring. The only way to really decide if this is the right flooring solution for you is to examine the pros and the cons.
Carpet tile flooring is tough but not luxurious
One of the biggest pros when discussing carpet tile flooring for commercial settings, is the fact that it can really stand up to high traffic areas and is tougher than normal carpet. In addition, this type of carpeting is also much tougher than the carpeting typically used in a residential setting; however, some home owners do choose to install just for that purpose.
Unfortunately, if the look and feel of residential carpeting is on your list of "must haves," modular carpeting isn't for you. Residential carpeting has a low pile density. This refers to the yarn per cubic yard. The higher the pile density is, the more luxurious and plush the carpet is.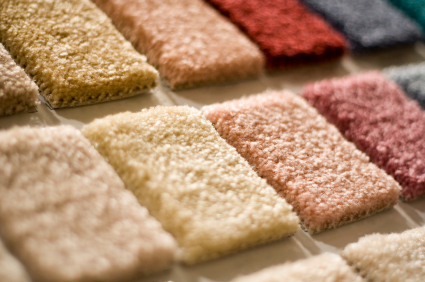 Carpet tile flooring is easily replaceable but has risks
Since modular carpeting comes in pieces, it is easy to replace. If one piece seems a bit more worn than the surrounding pieces, it is usually extremely easy to replace just one piece, instead of the entire carpet.
This will not only save you time but also money. You will be able to pick up and re-lay a piece of modular carpeting much faster than you could a full commercial carpet.
However, carpet tile flooring does tend to become disjointed easily. Over time you will be able to see seams and find that individual tiles don't fit together perfectly. As time goes on, these seams will further separate and not only look unattractive, but even cause safety problems. This is especially risky in commercial areas with high traffic.
There are pros and cons when it comes to modular tile carpet. That's why it's important you evaluate your own needs and environment in order to determine if carpet tile flooring is the right carpeting for you.
Ready to Compare Interior Modular Construction Price Quotes?