In-plant Offices Connect you With your Team
It can be such a waste of time for those who work in large industrial companies to walk throughout the factory or warehouse areas just to get to an office. Supervisors and managers in a plant need offices; however, when the offices are so far removed from their workers, it tends to be extremely inefficient.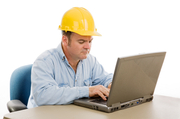 That's where in-plant offices can help make your company more effective.
In-plant offices advantages
There are many advantages to putting modular offices into an industrial setting. Learning about these advantages will help you decide whether this is the solution you've been looking for. The benefits include:
Efficient - These offices are extremely efficient and will help raise productivity and promote a more effective workplace.
Self-installing - They are easy enough to install on your own or you can get them professionally installed, giving you flexibility.
Great investment - These offices cost-effective, and are certainly cheaper than installing something permanent.
They can be moved - Many people find that a huge advantage of in-plant offices is that they can be taken down and then reassembled.
Customizations - There are tons of options available when you choose modular offices, including the ability to add windows, a suspended ceiling, and non-combustible design.
Uses for modular offices
In-plant offices are great for creating temporary offices. But that's not all they're good for. The can be used for a wide range of activities that include:
Equipment storage
Meeting spaces
Lunch or break rooms
Reception areas
Estimated costs and warranty
An in-plant system is designed to fit neatly into everything from small businesses to multi-office complexes with thousands of available square feet. The system's flexibility and reusability allow for personalized customizations that include one-story or two-story models, designs that feature decks and mezzanines, and paneling with insulation for energy efficiency.
Their true cost effectiveness comes from an ability to free up valuable floor space underneath the constructed components, providing room for manufacturing, storage, or simply maximizing the use of floor space overall. But they don't come cheap.
Plan on paying anywhere from $8,000 to $11,000 for a standard 4-wall design that measures around 12' x 10'. On the high end, you'll pay $16,000 to $45,000 and more for multi-story and specialized designs like a portable clean room, measuring 20' x 16', with a number of options falling within the $20,000 to $30,000 range. For interior use within the design itself, individual panels tend to run $190 to $270 each.
And don't forget to be on the lookout for a warranty. Many quality systems offered through reputable sellers feature a 1-year, 5-year, or even 10-year guarantee on certain aspects of their construction or the system as a whole.
The uses of these modular offices are many. Any time you need a space that is set aside from the rest of an industrial plant or warehouse, consider one of these modular offices as it will save you time and money.
Ready to Compare Interior Modular Construction Price Quotes?