Qualifying for a McDonald's Franchise
You won't find too many businesses with the universal recognition of McDonald's. From the familiar menu items to the colorful mascots to the iconic golden arches, billions of people around the world have made the franchise a household name. So it should come as little surprise that hundreds of thousands of aspiring entrepreneurs attempt to own a McDonald's.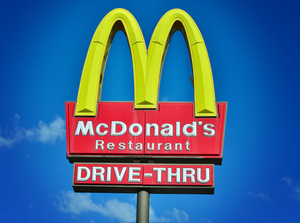 McDonald's franchise opportunities have been available since the first restaurant opened its doors in 1955. And their impact in the business world is still felt today. McDonald's came in at #9 on Entrepreneur's 2007 list of the top franchises to own in the U.S. and the #4 franchise opportunity worldwide. In total, there are more than 22,000 restaurants in more than 120 countries around the world and most are owned and operated as franchises.
One reason that McDonald's continues to be one of the top franchise opportunities for more than 50 years is they have a higher success rate than most other franchise businesses. Since the Corporation chooses their owners carefully, you rarely see locations close because of poor sales. And unlike other companies that want you to devote all your time to making a single location successful, 83% of McDonald's franchisees own multiple locations.
What it Takes to Own a McDonald's Franchise
The McDonald's Corporation wants ambitious, enthusiastic people to start up new restaurants. But it takes more than just desire - you need a lot of business know-how and start-up capital to purchase a McDonald's franchise.
Strong business acumen
To own a McDonald's franchise, you need to provide a successful track record for running businesses in the past. It doesn't matter if you have fast food industry experience (although it helps), but the Corporation needs to know they can depend on you to build a business from the ground up. It also works in your favor to have vast marketing skills so you can be depended on to properly promote the business in your community.
Hands-on management
If you're looking to fund a franchise and then move onto other investments, forget it. McDonald's requires 100% of its franchisees to be hands-on owners and operators. They want a full commitment that you will run the store, make it profitable, and uphold the standards of the brand. To ensure you're serious, McDonald's requires you to sign a 20-year agreement ensuring you'll dedicate your time to building a successful location.
To help prepare you for running your franchise, McDonald's holds a full week of training at their appropriately-named Hamburger University, headquartered in Oak Brook, Illinois. They may also provide on-going training at your restaurant location for your first 12 to 24 months of ownership. Once trained, you'll have access to on-going tools and resources to help get you started on the road to success.
High start up costs
This isn't the type of business you can start on a whim. To acquire and own a McDonald's franchise, you'll a minimum of $750,000 of personal resources. For financing as a potential owner you'll have to pay a minimum of 25% of the cash for the down payment to purchase the restaurant. You then have other costs such as:
A $45,000 franchise fee (with a $45,000 renewal fee after the required 20-year agreement
12.5% ongoing royalty fees.
$100,000 to $150,000 to cover start up costs such as initial equipment, inventory, accounts receivables, and payroll.
Fund restrictions
The McDonald's Corporation limits how you can use certain funds to purchase a restaurant. You must have a large percentage of the purchase price available before loans to purchase a franchise (40% for new locations; 25% for existing locations).
Once you have that capital, you can supplement those funds with a business loan from a bank or through the Small Business Administration. But unlike a home mortgage or student loan that allows you spread out your costs for 20 to 30 years or longer, you can only finance the balance of the cost for seven years or less.
Getting Started With a McDonald's Franchise
If you have the necessary funds and experience to become a franchise owner, you have a few options for moving forward. You can submit a free BuyerZone request for franchise businesses quotes and get matched to multiple franchise experts that will provide the direct attention you need to choose the right opportunity.
And even if you're not prepared to become a McDonald's franchise owner, BuyerZone's network of franchise brokers can still help you find dozens of other franchise opportunities in food service, retail, professional services, and more. Try it out today - it's fast, easy, and free.
Ready to Compare Business Franchises Price Quotes?