Introduction to Franchise Businesses
Franchise businesses are so common as to be ubiquitous in America today. According to the International Franchise Association, a new franchise business opens somewhere in the U.S. every eight minutes. In fact, about one out of every 12 retail stores is a franchise. Because of the unique way they are run, they present an excellent business opportunity for budding entrepreneurs.
The concept of a franchise is simple: an independent business buys the right to use a large company's name and get access to its expertise. The big company gets a new outlet that will promote its brand and provide ongoing revenue, while the franchisee gets a big leg up thanks to a proven business plan, an established brand, and many different types of assistance and training.
It is important to distinguish between regular chain stores and franchises. In a chain store, the corporate parent owns and runs every location. With a franchise operation, each franchised branch is owned and run independently of the corporate headquarters. Franchisors, as the parent companies are known, can own some outlets directly while franchising others; franchisees can own one local store or dozens of branches across a city, but the basic relationship remains the same.
The nature of a franchise business comes down to a significant tradeoff: franchisees get access to a proven business model while giving up significant control in how they do business. This BuyerZone Franchise Businesses Buyer's Guide will help you decide if buying a franchise is the right choice for you, teach you how to evaluate potential franchisors, and point out some common mistakes you should avoid.
Benefits and Drawbacks of Franchising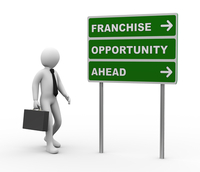 The primary benefit of franchising is that it leverages the brand and experience of a successful business concept, while the main drawback is the tight control franchisors exert over their franchisees.
Pros
The franchise system provides the benefits of a big company to an individual businessperson. These include:
Brand awareness and advertising
Proven business processes and training
Products familiar to customers
Consider a burger franchise. While opening a small, independent burger stand is fairly easy, succeeding against national chains that benefit from widespread advertising, lower costs through bulk purchasing, and time-tested recipes and procedures presents a very serious challenge. Buying a franchise of the national chain gives you all of those advantages while still letting you run your own business.
Since you represent its carefully-cultivated brand name and image to the public, the franchisor has a vested interest in your success above and beyond the fees you pay them. Because of this, they provide many types of consulting and guidance:
Considerable expertise to bear on problems such as choosing a site, which can be essential to a retail business.


An operating manual that can spells out how to effectively run the business.


Sales and marketing help - from ideas, to sample collateral, to assistance in execution.


Occasional seminars and workshops or send consultants to help train your staff.
All of these factors combine to greatly increase the success rate of franchises compared to independent businesses.
Cons
To protect their hard-won image, franchisors have very strict procedures and rules. One inherent problem with franchise businesses is that the people most likely to be interested in starting their own business - independent, entrepreneurial, and creative - are also the most likely to feel stifled by the tight control franchisors exert over each local branch. This control can extend to many different aspects of the business:
Approval of your business location. The flip side of the help they will provide in finding a suitable location is that they may not approve the location you prefer.


Franchisor-imposed restrictions. A franchisor can place restrictions on the goods and services you can sell, the hours you are open, employee uniforms, and the type of signs outside your business.


Restrictions on business procedures. That same operating manual that helps you run your business can also spell out specific accounting practices, operating procedures, hiring requirements, and other rules.


Purchasing restrictions. While there are anti-trust restrictions that prevent franchisors from forcing you to overpay for goods, they can specify the suppliers you must use to outfit your business.


Territory restrictions. To ensure that their franchises are not competing with each other, the franchisor will define your sales area and may prevent you from moving to certain locations. Or, even worse, they may allow new franchises to open near you, increasing competition for consumers' spending dollars.
While they may seem overly restrictive, these controls are developed from the combined experience of hundreds or thousands of businesses and represent many hard-won lessons.On the other hand, keep in mind that the franchisors' primary goal is to make more money for the company as whole - not for your individual location. As a result, some restrictions may be designed more for the franchisor's benefit than yours.
In addition, franchises can require higher startup costs, which can be difficult for entrepreneurs long on the ability to work hard but short on cash. The upside can be somewhat limited, too -while owning a franchise can help increase your chances of success, you are unlikely to become a mega-millionaire.
Buying Considerations
While opening a franchise business may be easier than starting your own business, it still requires a broad skillset and a commitment to hard work. The most important characteristic of successful franchise operators is dedication: a willingness to work hard and the ability to stay motivated. Also critical is business aptitude.
Previous management experience is not required, but you will have to be able to learn business skills, from hiring to bookkeeping to inventory management. As with any startup business, expect long hours and minimal pay at first.
This is one reason that you should choose an industry that interests you personally - success is really driven by the amount of work you put in, so it helps if you enjoy the work.
As a general rule you should expect not to make any money personally during the first year of business. Any profits the franchise creates should be put back into the business to drive further success, so you should make sure you have other funds to live on. If possible, starting a franchise as a part-time venture can be a good way to launch the business and still pay your rent.
In some ways, what the company actually does has little to do with your duties as franchise owner. Mundane planning details, employee managements, and ongoing administration are critical functions that will fall on your shoulders. Studying the market before you purchase, staying on top of industry trends once you do, and keeping on top of bookkeeping, inventory, and staffing plans can all make or break your venture.
Many people who are successful in traditional businesses may not be suited for operating a franchise, so it is worth taking the time to consider these questions.
Do you have any experience running a business? Are you willing to learn how to handle accounting, inventory, and licensing?
How good are you at managing people, both line workers and managers?
Do you have any technical skills to bring to the business?
Is there a certain income level you are not willing to live without?
Can you be satisfied working in the same business for 10, 15, or 20 years?
Will you be able to work long hours, on nights or weekends?
Will you be comfortable working under guidelines and rules set by the franchisor?
Choosing the Right Franchise
Buying a franchise opportunity from a company with a track record of success is no guarantee that your particular franchise will succeed. Before making your decision, you need to research the industry you are considering and the specific companies selling franchises.
First, narrow down your shopping list by considering which industries your natural interests and skills align with. Here are some questions to ask:
Would you prefer to be in retail, or provide a service?
What industries naturally interest you?
Are you more interested in selling to consumers, or creating business relationships?
Do you enjoy working outdoors or in?
Do you need the ability to work at home?
These types of questions help you decide what types of franchise opportunities to consider - see the table below for options. Once you pare the choices down to a few industries, you can start a more detailed investigation. Look at market trends in your local area - are those industries growing or not? Have new businesses like yours opened successfully, or are existing franchises going out of business?
Almost any industry you can name has franchise opportunities. Here are just some examples.
Retail
Service

Automotive
Fast Food
Health and Beauty Products
Clothing and Shoes
Convenience Retail
Florists
Furniture
Jewelry
Household Products
Laundry and Dry Cleaning
Pet Supplies
Retail Foods
Sports and Recreation
Table Service Restaurants
Wholesale/Distribution
Advertising and Promotion
Bio-Environmental Services
Building and Construction
Business Services
Children's Services
Cleaning and Janitorial
Computer and Internet Services
Dating Services
Financial Services
Fitness and Weight Control
Home Inspections
Landscaping
Home Services
Travel and Lodging
Investigating franchise opportunities
Having a short list of industries to investigate lets you start looking at specific franchises. Potential franchisors should send you detailed information at no cost - simply call companies you are interested in and request the information. You can get many more leads at franchise trade shows, which bring together hundreds or thousands of franchisors looking for buyers. You can also talk with a franchise consultant or broker.
When evaluating specific franchise opportunities, you will have a huge amount of information to absorb, largely because of the Uniform Franchise Offering Circular (UFOC).
When evaluating specific franchise opportunities, you will have a huge amount of information to absorb, largely because of the Uniform Franchise Offering Circular (UFOC). The UFOC is a comprehensive, detailed report that the Federal Trade Commission (FTC) requires every franchisor to supply to potential franchisees. The rules have recently been updated, and now specify that potential buyers must receive the UFOC at least 14 days before signing any contracts.
The UFOC includes detailed descriptions and terms of the franchise program, financial and legal information about the parent company, and sample franchise contracts. The UFOC is a goldmine of information that can help you pick the right company to do business with - and too many aspiring franchisees fail to use it to its full potential. You should plan to spend a significant amount of time studying this information.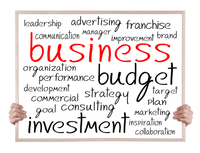 For example, the financial health of the parent company is critical to their ability to support you - and also gives an indication of the current demand for their products and services. Look at revenue trends, profits, and the number of locations opened and closed recently. Rapid growth can actually be a problem. If the company is opening franchises at a high rate due to overwhelming demand, they may quickly run out of the resources needed to provide the training and support you need to succeed.
Franchisors are also required to disclose past litigation against the company and its executives. These days, any big company is a target for lawsuits, so the existence of lawsuits is not necessarily cause for alarm. However, one big red flag to look for is any lawsuits filed by their own franchisees. This can indicate a company that may not deal honestly or fairly with its franchisees. Also look for any suits against executives for fraud or deceptive business practices. Make sure to inquire about any lawsuits that concern you.
The UFOC includes information on current franchises in your area, as well as former franchisees who have left within the past year. You should absolutely contact both current and former franchisees and ask them about their experiences:
Did they get the support they needed from the parent corporation?
Were there any hidden costs or surprises in the contract?
How much did they initially invest? How long did it take them to earn it back?
If they had the chance to do it all over again, would they choose the same franchise?
If they left the program, why? After how long?
What are their most and least favorite aspects of this company's franchise system?
These conversations will be invaluable as you compare different franchises.
Fourteen states require franchisors to keep their UFOC and other information on file with the state: California, Hawaii, Illinois, Indiana, Maryland, Michigan, Minnesota, New York, North Dakota, Rhode Island, South Dakota, Virginia, Washington, and Wisconsin.
Of course, there are other sources you should turn to besides the UFOC. Read press coverage of the company, both for the news and to see how the company is characterized. Check with the Better Business Bureau to see if there are any consumer complaints about them. Request a credit report, if possible, for more detailed financials.
Be careful when doing your research - there are plenty of franchise opportunities that are either simply bad investments or deliberate frauds. Remember, if the opportunity seems to good to be true... it probably is. Any franchisor that asks for money before giving you the UFOC is breaking the law - and probably a fraud. Also watch out for trendy franchise concepts and fads - a solid business model and proven success is more important than buzz or hype.
Beware of "business opportunities"
As you consider your options, you may run into companies touting "business opportunities". Business opportunities are similar to franchises, in that you are buying a business plan, but are considerably less formal. Usually you buy only the plan and materials - they do not include the right to use the company's name, ongoing support, or any restrictions on your business. They are much less expensive - and also less regulated. Be wary of unscrupulous companies peddling scams designed as business opportunities.
Costs of Buying a Franchise
Buying a franchise is a major investment. You should expect to draw on almost all of your financial resources and/or take on additional lines of credit. Before start talking to franchisors, have these questions answered:
What is your net worth? How much of that is liquid (accessible cash)?
How much can you afford to lose? (Remember - nothing is guaranteed.)
Is your credit rating favorable?
Do you have sources of additional financing if they become necessary?
Do you have alternative income that you can live on while starting your franchise?
There are two main costs associated with buying a franchise. The first, which is most likely to cause sticker shock, is the franchise fee. This is a one-time startup fee that can range be as low as $1,000 or as high as $100,000. Most are between $20,000 and $30,000, and some are non-refundable, even if you decide to pull out of the deal before opening your franchise.
The second major cost is the monthly royalty payment. This fee ranges from 3% to 6% of your gross monthly sales. Some franchises have monthly minimums that can really hurt during slow periods for your business.
Other costs vary almost limitlessly, depending on the industry and the specific franchise. Some typical expenses include:
Location. Most franchises need a place to do business - some contracts mandate corporate-controlled leases, others allow you to set up your own lease.


Equipment. Could be anything from food preparation equipment to vehicles to display cases to cash registers.


Signs. Many franchisors will specific exactly what type of signs you have to buy.
Opening inventory. You may need weeks' worth of inventory to open.


Working capital. For expenses that accrue before you start generating revenue - pre-opening payroll, for example.


Advertising fees. Larger franchisors typically require that you pay into a national advertising fund that goes to support the company as a whole.
Because franchise opportunities cover such a gamut of industries and business models, the total investment can range from as little as $30,000 to as much as $3,000,000 or more. That said, a more typical total investment is $200,000 to $400,000.
Remember that not all franchises require such a hefty investment - search around for opportunities that fit your budget. However, you should also be prepared to take on loans and/or borrow money from other sources.
Vetting You
An important aspect to consider when talking to potential franchisors is that they are evaluating you, as well. While you are paying hefty fees for the right to use their name, they are entrusting you with their image and investing time and effort in your success. If they lack confidence in your ability to run a successful franchise, they can turn down your application.
Franchisors evaluate you in several ways. First they will make sure you have enough capital to succeed. $50,000 in liquid assets and $100,000 net worth are the benchmarks many will look for, but this varies from company to company.
Make sure you have documentation of your assets and know where you can turn for additional funding, if necessary: securing a small business loan can provide the cash you need to get started without placing too much of a burden on your finances.
Franchisors will also be watching for your attitude and enthusiasm. If you come across as someone ready to work hard, roll with the punches, and be committed to the success of your franchise, you will greatly improve your chances of being accepted into the program. If instead you seem like you are only interested in making a quick buck, you may find it hard to get approval.
Also important are your skills and experience. It will help your case to have management experience - knowing how to motivate and lead a staff is a critical skill. If you have run a business, especially a franchise business, you should be prepared to discuss your successes and challenges there.
Having run a business in the same industry as the franchise you are investigating is not always a good thing: because franchisors are so strict about procedures, they may worry that someone who has been doing it their way for a while will find it hard to adjust to the company's methods. However, having skills relevant to the industry can help make your case.
Franchise Brokers and Consultants
While most franchises are sold directly by the parent franchisors, there is a growing set of middlemen called franchise brokers or franchise consultants. Much like real estate agents, they work to help match buyers and sellers. Their services are free to the buyers - they are paid a commission by the franchisor.
Working with a franchise agent involves a couple of steps. First, they will consult with you to determine your needs, skills, and available capital.
Once they have a good understanding of your situation, they will recommend a few companies that they think will be a good fit based on your interests, financial qualifications, and the current market. Then they will put you in touch with the franchisor directly.
There are a couple of advantages to using a franchise consultant:
They pre-screen franchisors, making sure the companies they represent are responsible and financially fit.
They can introduce you to franchisors you may never have found on your own.
They will help you make your case to the franchisor.
It's free!
The only real disadvantage is that each franchise broker has only a limited amount of companies that they work with, so you may miss out on opportunities that would be great for you. Some brokers are focused on particular industries, which can be an advantage if you are certain you want to operate in that industry, but is too limiting if you are trying to explore all your options.
A broker who recommends a "hot" opportunity after 10 minutes on the phone is not someone you should work with. Good brokers are consultants, not salespeople - remember, they get their commission from the seller, not the buyer. They should have considerable experience working with franchises, be good listeners, and be able to consider your specific situation - not just your wallet.
Franchise Buying Tips
A great question to ask franchisors: "What traits do your most successful franchisees share?"


Any franchisor who guarantees specific returns or asks for cash up front is breaking the law. Move on to your next prospect.


The FTC can be a big help to franchise buyers. Call them at 1-877-FTC-HELP or visit them online at http://www.ftc.gov.


If possible, try to work at a business in the same industry as the franchise you are considering. Familiarity with the industry and experience with the day-to-day realities of running a similar business will help your franchise get off to a good start.
Ready to Compare Business Franchises Price Quotes?