Finding The Best Security System for Homes With Kids
Home security, whether you live in a single-family home, condo or an apartment is paramount in the minds of those with children. We trust the schools to keep our children out of harm during school hours, but what about when they are home alone?
Naturally, no one is going to leave a toddler or pre-teen alone at home after school, but there will be times when the pre-teens as well as teens will be by themselves. When looking into a security system, make a check list of those features which are most important to you.
Features of many security systems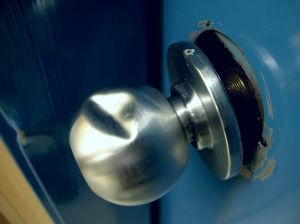 Intrusion protection
Fire protection
Carbon monoxide detection
Broken glass detection
Child Safety
Medical Emergency
Temperature change
Flood protection
Power failure
Natural gas detection
Under the Child Safety category, there are security systems that you can access from your mobile phone or work computer and you can actually see your children arriving home from school. You can watch them lock and chain the door. Also, if there is any kind of alert, you would be able to see what is happening in real time.
What type of system so you need to feel safe?
In today's high-tech world there are unbelievably sophisticated systems just for home security. There are systems that are powered by phone lines, electricity and even wireless like a computer. When you go wireless you do not have to worry about a storm knocking out power or an intruder shutting off your power. Also, you do not have to worry about a burglar cutting your phone wires.
There are some other considerations in a home security system that can ease your mind when children or the elderly are at home alone. Consider these as well when you make your list of must-haves:
Wireless systems
Video monitoring
Motion detector
Sirens
Window and door sensors
Recessed door sensors
Garage door sensor
Panic button
Intercom systems
Pet immune sensors
Are home security systems expensive?
When it comes to protecting human life there is no such thing as too expensive. However, the cost of some systems is extremely reasonable on a monthly basis. Some are more to the higher end. Your cost will depend on your master list of wants and needs.
In a recent top 10 review site SafeMart was as low as $9.95 per month with no set-up fees for a one year contract. FrontPoint was rated #1 and cost $34.99 per month with no set up fee on a year's contract. Compare that with the #2 ranked firm, Vivint, which costs $49 per year with a five year contract and a $99 activation fee. ADT which has become a household word in security made it into the top 10 and cost $35.99 per year with a three year contract and a $25 activation fee.
Ready to Compare Home Security Systems Price Quotes?