Home Automation and Security Systems
Have you ever fantasized about living in a smart house of the future? With today's home automation and security technologies, it's possible for you to turn your existing home into a smart home. Imagine lying in bed and using a remote control to turn down the lights, turn down the thermostat, program the coffee maker to start brewing at 6am, and schedule the house to lock itself after you leave in the morning for work. By choosing a home automation and security system, you can do all of this, even from your iPhone or other mobile phone.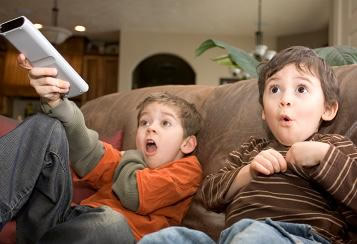 Home automation systems actually aren't very expensive or difficult to install. Some of the major home security companies like ADT and Protect America offer wireless home automation systems and home automation controls which can integrate with your home security system. Controlling your home security system while you're at work or on vacation can allow you to set the lighting to make it appear that you're home, save on energy costs by turning down the heat while you're away, and make life easier for your whole family. Home automation allows you to control and schedule activity for electronic appliances such as lights, thermostats, stereos, and TVs. Most home automation kits come with a remote control and several small plugs for your appliances so that the devices communicate wirelessly.
How to automate your home and security system
When you shop around for a home security system, mention to the sales rep that you are interested in installing a home automation device. Below are a few home security companies and the home automation kits that they offer.
ADT Home Security offers ADT Pulse as its home automation system. ADT Pulse is one of the most popular forms of home automation because it allows you to use your mobile phone as a remote control, as well as your tablet PC or computer. Best of all, Z-Wave technology allows you to control your home from miles away, whether you're at the office or away on vacation. iPhone home automation and iPad home automation are simple with the ADT Pulse app. You can view live video of your home, schedule the doors to unlock for children or guests, and receive text alerts or emails for any event that you specify.
Protection One offers home security system automation with its iPhone home security app, eSecure. eSecure can be used to remotely arm or disarm your security system, view video feeds, and receive text and email alerts. You can also use eSecure from your laptop or computer.
Protect America offers the X10 Appliance Extension, which plugs directly into your Protect America home security Command Station. The extension comes with several plugs which you attach to the plugs of your home appliances. Once you insert your appliances into a wall socket, you will be able to use your remote control to operate air conditioners, fans, coffee pots, stereo systems, and more.
FrontPoint Home Security offers a security automation package with its Ultimate Monitoring plan. The home security automation part of the plan includes the ability to monitor your system from your mobile phone, receive email and text alerts, control via remote access, and watch video feeds. The automation portion allows you to control your lights, locks, and thermostat.
Vivint offers Vivint Go!Control, a remote control with an LCD touchscreen that allows you to control your appliances, automate appliances, and operate your home security system all with one controller. The device uses Z-Wave technology. You can also operate Go!Control with your iPhone, Blackberry, or other mobile phone, and you can operate it from your laptop or computer as well.
If you're interested in learning more, please see our Resource Center for Home Automation.
Ready to Compare Home Security Systems Price Quotes?