Protect Your Customers (and Cash) From ATM Theft
Of the more than 400,000 ATMs nationwide, less than half are owned by banks. That means thieves are able to target countless machines that do not have FDIC coverage. Are your machines vulnerable to skimming or even removal from your place of business? With an ATM insurance policy, you have options for coverage against property damage and cash loss without involving yourself in long-term contracts.
Here are some key point about insuring a cash machine.
Covering any lost cash is essential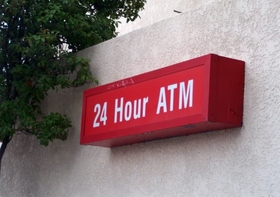 When you bring an ATM into your place of business, you increase your opportunity for additional revenue, but you also take on a high level of responsibility. You have the obligation to ensure the money deposited into your ATM is safe. The cash in your ATM can be at risk of being lost due to robbery, employee dishonesty, or burglary. Insurance plans take the burden of responsibility off of your shoulders and cover any loss due to crime.
Insurance options exist for machine theft and damage as well as lost cash
Desperate criminals will stop at nothing when targeting your ATM. They may try to open a machine by using power tools, a baseball bat, or other means of force. Since ATMs are expensive to manufacture, the costs of repair are prohibitive. The ideal ATM insurance plan includes both cash and equipment protection, so you are covered in either case. Robbery of any employee servicing the machine, falls under this coverage.
In addition, a mysterious disappearance or burglary of your ATM is also covered.
Business owners don't need long-term contracts to host an ATM
Insurance policies are flexible in this industry. Instead of being forced to sign up for a long-term contract and remain in debt to a company even though you've found a better policy, you'll have the option to get month-to-month plans. If you expand your business and acquire more machines or change locations, or even insurance companies, you leave money on the table.
Coverage can extend to $5,000 or more, but business owners need to stay vigilant. Cash coverage for business owners varies depending on the amount you place inside the ATM on a daily basis. Though you can rest easy that your customers' transactions are secure, you still need to stay aware. Recurring thefts that elude detection can force you to become liable for the any money.
Make a daily check of the ATM in your place of business to check for skimming devices and other criminal activity. Skimming devices come in two types. There are skimmers that will interfere with the operation of your ATM, and there are those that will not. Those that will interfere, will be more easily detected. Skimmers are secretly installed and quietly steal the information contained on your customers' debit card magnetic strip. Skimming is the new face of ATM crime.
ATM theft was once defined as a person being robbed of their money as they walked away from the machine. With today's technology, criminals have gone high tech. Skimming can affect thousands of customers at once. Whatever the threat to your customer's cash, you'll need to protect your ATM . Insuring your ATM is an absolute necessity for anyone who hopes to run a business with secure cash transactions every day. Your customers will appreciate the service, and you'll have the confidence that your business is covered.
Ready to Compare ATM Machines Price Quotes?