Avoid Common ATM Purchasing Mistakes
Buying an ATM machine is an excellent way to increase profitability in a small business. While you can finance the purchase through receipts on surcharges, research points out that customers are more likely to spend money in your business when they've got access to cash. Though bank cards are used frequently, keeping a "cash only" policy works when you have an ATM in-house. Here are tips on avoiding mistakes that are common in the ATM buying process.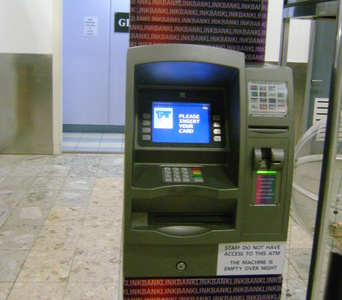 Don't overstock features. Do you really need to sell "scratch-and-win" style lottery tickets in your ATM machine? While some customers are sure to buy, you'll pay the price in fees and state gambling compliance responsibilities. Run the numbers if you think your clientele will support the cost of the feature, but don't overplay your hand when it comes to options. After all, most people approach ATMs exclusively for cash.
Avoid complicated fees and keep it simple. As with merchant services, banks charge for ATM transactions made with either flat-rate or per-use calculations. While you have profit-worthy opportunities in either case, flat rates make sense when you have a steady flow of users at the ATM. Paying minimums are common, so plan out your ideal system when buying an ATM machine.
Accurately estimate your business's financial trends. Studying one year of business receipts may not be adequate when planning ahead to buy an ATM or make investments of a similar magnitude. Can you guarantee your business will grow at the same pace? Purchasing a cash machine for your operation is pricey, so be certain you aren't about to overextend yourself at the start of good times for your small business.
Be vigilant about real security threats. ATM machines are bona fide targets for hackers and old-fashioned thieves. Know your liability in the instance of theft on either level. You can obtain security services that in effect operate as insurance should the ATM be hijacked or a customer's information be stolen, leading to empty bank accounts. The number of ATM thefts is constantly on the rise, making security concerns a top priority for any SBO.
Never be nonchalant about repair demands. Small businesses often experience sticker shock when calling for repairs to an ATM. By signing up for a service contract, you avoid the excessive fees that accompany repairs. As with health insurance plans, ATM service plans make financial sense compared to paying out-of-pocket as the need arises.
While you shouldn't consider buying an ATM machine the secret to instant success, you have the opportunity to grow your business using one. Avoiding the common mistakes will take your investment farther.
Ready to Compare ATM Machines Price Quotes?