10 Competitive Retail Developments to Watch In 2013
Here are some general competitive retail predictions that were made for 2012, and how I see them trending in 2013. Be mindful that competitor price watch is the name of the game in any year, as assortment management, competitive pricing, and profit are the building blocks of any retail enterprise's success.
1. Online Retail Will Continue to Grow and Prosper
In 2012, the world of ecommerce continued to experience double digit annual growth rates for the eighth consecutive quarter and it's only going to increase. It was predicted by Forrester that U.S. consumers would spend $327 billion online in 2016 (up from $202 billion in 2011).
2. The Consumer Reigns Supreme
The consumer made shopping and buying decisions in 2012 that influenced retail behavior and pricing strategies big-time. Now retailers are looking at additional strategies and competitive decisions to offer in anticipation that it's what the consumer wants, such as what kind of shipping and delivery options are important.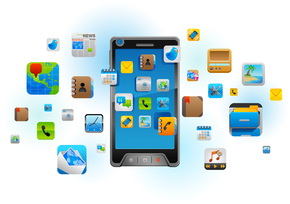 3. Consumers are "Constantly Connected"
Sages predicted that half the shoppers would carry mobile devices by the end of 2012 and Nielsen dubbed smartphones "The Ultimate Shopping Companion." Consumers spent more than $20.7 billion shopping last year using mobile devices: $5 billion of those purchases were made on tablets.
The number of people owning tablets is expected to double within the next three years. Worth note, consumers using tablets for purchases spent an average of $10 more per purchase.
4. Search Engines, SEO and Social Media Continue to Ascend
Online retailers are becoming more sophisticated and savvy about maximizing SEO and social media exposure. On the other hand, social media giants continue to seek ways to monetize. Possibly, people use the social media to communicate about a lot of things, but not necessarily about their shopping.
5. Retailers Harness Personal Technology to Stay in the Fray
In the United States, as "constantly connected" consumers continue to use every type of intercommunication to find the best prices and values from wherever they are 24/7, online retailers will also have to be "constantly connected," to information, trends, and pricing intelligence. This will allow them to measure and monitor competitive product offerings and prices, 24/7.
To fend off showrooming or "scan and scram", retailers continue to introduce and encourage device-use in their stores to give the customer and their salespeople more tools with which to sell intelligently and effectively right on the spot, and also technology to facilitate selling and paying,
6. Storefront Retailers Will Reinvent Themselves
In 2012, retailers introduced new customer experiences and worked to duplicate advantages of ecommerce such as: in-store pick up, home delivery, pick-up depots, expanded product offerings, price matching, providing proprietary items hard to find anywhere else, and free shipping.
It's noteworthy that with slow physical-store growth and demand versus rapid online growth, retailers have stopped opening new stores and are concentrating on distribution and delivery.
7. Google Continues to Dominate as a Search Engine and Resource
Most recently, Google, with its ultra-complicated algorithms, is said to be crossing lines from information-provision to competition with retail. Amazon also holds dominance, but during the immediate past holidays, retailers scrambled to pre-empt Amazon by offering same-day-delivery in big cities.
8. New Ways to Attract Business
Retailers, online and off, continue to seek new ways to compete and attract business. Some online retailers are opening real stores, while many retailers are opening their own online outlets.
9. Upcoming Taxes and Regulations Will Affect Online Shopping and Pricing
In 2012, the juggernaut called Amazon dropped its objections to paying taxes in places where it had established huge distribution centers, and is devoting more attention to knocking out the competition with quick deliveries, same-day-deliveries, and even more noodling of prices over short periods.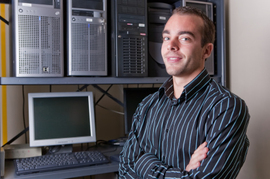 Other major retailers are building supply and distribution centers to rival Amazon.
10. Competitive Support Services Will Flourish
Retailers, online and off, recognize the need for, and have begun to acquire, serious technological support – on staff and as consultants.
This includes gathering software developers, retail pricing and assortment intelligence solution providers, marketing and SEO consultants, and other partners that will provide the specialized services and tools that have become absolutely essential for retailers to compete and succeed in today's marketplace.