7 Retailer Secrets to Pricing Right & Profiting More
As online commerce continues to burgeon (reaching $1 Trillion in sales in 2012), consumers continue to have the advantage of increased price transparency, price sensitivity, hand-held competitive information-gathering, increased buying and bargaining power, and more.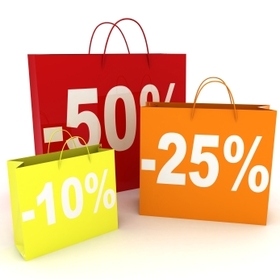 Retailers, on the other hand, want to improve margins, create more profitable promotions, and create more of a price and assortment competitive advantage. So how can retailers reconcile with customer desires and still make a profit? Read the following tips to find out:
1. Strategic Planning Is a Must
Competitive pricing isn't just about playing with numbers that sound good. It's about creating a real set of strategies to maximize your company's decisions.
In order to do that, competitive pricing intelligence and pricing intelligence tools are needed so you know exactly what you're doing with your prices -- and why.
2. Make Best-Selling Items More Valuable and Competitive
Retailers must keep their eyes on the profitability of every product sold. In order to do this, find the products on which you are making money, as well as those that may be losing money, which you should fix as soon as you can.
The exception is if we are talking about "loss leaders," where a retailer intentionally sets the price low -- and may even lose money on a few items -- in order to get people to come and buy. Not only the loss leader, but so they will buy other products at the same time.
3. Find Additional Value In Products & Services
It's just plain hard to compete on commoditized items. However, retailers can charge more if the products, goods or services are perceived to be of higher quality.
As a result, retailers should offer additional values and services. Such services might include:
Taking returns without question
Covering return postage
Free or discount shipping
Providing exceptional customer service and support.
4. Raise Prices and Watch What Happens
In order to get the maximum profit from a product, retailers should raise prices on an item, slowly and carefully – until sales fall off. This is a way of determining the most profitable price in view of what customers are willing to pay.
5. Change the Proportions Not the Prices
Some retailers can offer less of the product for the same price, like offering the same size bag or box but with less of the product in it. You've seen it with everything: from cereal to candy, and aspirin to allergy medicine.
Different proportions and sizes effectively reduce your costs without appearing to reduce the value to the customer.
6. Analyze Customers' Buying Statistics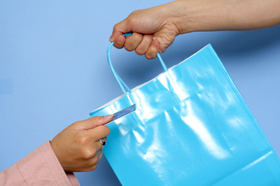 Other ways to save/make money are to break down each order by customer, product, and order size to figure out where money is being saved or lost.
For instance, give customers a break in price if they buy a minimum number of items, spend over a minimum spending level, or order more quantity of products at the same time.
This "product bundling" also encourages more sales and discourages competitors from matching your prices.
7. Price Low to Lure Consumers to Your Website.
In the coming year, retailers are going to be sorely tempted to court low-price seekers, as retail sales growth is expected to remain subdued through the first part of the year:
"As consumers adjust to lower take-home pay, most will pull back on purchasing groceries, clothing, electronic gadgets and more. Most consumers will shift to less expensive store brands, pass up impulse buys and start cutting coupons to save money -- generally dampening retail sales growth." – Kiplinger's Economic Outlooks
If you are pricing a lot lower than your nearest competitor, you leave money on the table and will have unnecessarily thin or greatly decreased profit margins. If you price low on purpose, but don't have brand recognition, your product may be perceived as being "cheap" or suspect and people won't buy it.
With the proliferation and popularity of mobile tools, technology, and transparency, providing a seamless cross-channel experience to consumers is becoming more and more important.
The challenges above show why retailers need to use price and assortment intelligence solutions and track competitors' prices and assortment daily. You have to know your competitors' prices to know where you stand in your own targeted marketplace.
You can't be competitive if you don't price right.