POS Interview Checklist for Your Best Business Decision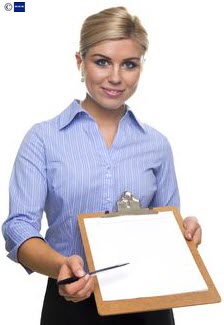 Shopping for a POS system? Here's a POS interview checklist of questions you'll need to ask prospective dealers. A few of the most important questions get extra attention here, but examine the full checklist to find the best system for your company. Note that this is just a guide: Not everything will apply to all buyers, so be sure to customize the exact questions to your situation.
POS for retailers
Does your system meet common needs of retail operations?
Your business needs a system that operates seamlessly. For example, does the system you are considering support promotional kits, such as a "one item for $3, two for $5" deal? Does it support matrices for SKUs available in multiple sizes or colors? Can returns be handled according to your policies, and can returns be limited to certain registers or users?
POS for restaurants and hospitality
Can a new POS system help enhance customer service?
Does it let me track which server is responsible for which table, and assign multiple servers if needed? Can I transfer checks to different locations and easily split checks at the end of a meal? Does the system support frequent diner programs?
POS technology needs
For my business, do you recommend touchscreens, keyboards, scanners, or a combination?
As part of your POS interview checklist, you should focus on the dealer and their software first - you'll be able to customize your hardware as you work up a deal. Find out how many terminals the POS system can support and if the system supports your hardware.
POS interview checklist
Can you import data from my existing POS system?
Can you export data to my accounting system?
Will you do the installation for me?

Will that cost extra?
Once it's running, how often will you come by to check in?
Do you do power filtering to protect the equipment? Or will you install a dedicated circuit?
How often do you update the software? Does that happen automatically or do you need to come back in?

Will your system work with my merchant account provider, ____________ ?

Have you worked with them before?

Is there an online dashboard where I can check daily stats if I'm not at the store?
Will your software support all __ of my locations?
Do you provide service contracts?

What are the expected response times?
What are the guaranteed response times?
How much do the contracts cost?

How can I get help when I need it?

Phone? What hours?
Email? What are response times like?
Service calls?
Training?
Web-based chat, forums, other methods?

How long have you been in business?

Have you worked with other businesses like mine? What problems did you run into with them?
Can you give me references to some of them?

How can we try out your system?

Will you bring a demo to my location?
If not, can I come try it at your location or another customer's?

What reports are standard?

Can you provide me some sample reports?
Ready to Compare POS Systems Price Quotes?