Could Voice Mail Be Costing You Business?
At many businesses, voice mail is the only worker on duty once the last person leaves for the day. Voice mail is simple and inexpensive, but can your company afford it? It may seem like voice mail is the most economical option, but it may be costing you valuable business.
In contrast, a business answering service can help you gain, retain, and serve your existing and potential customers better. Here's how.
Extends and improves service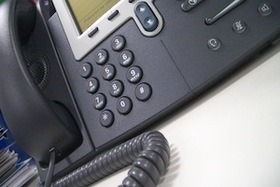 A live answering service can be there for your customers seven days a week, 24 hours a day if needed. If all you need are messages taken, it's a simple way to go. But many answering services offer much more than that. Trained agents armed with information about your company and products can:
Take orders
Answer questions
Schedule appointments
Ensure that urgent messages are passed on quickly if needed
Provides live support and assistance
The modern age has trained your customers to expect prompt and sometimes immediate service. While some businesses can ask callers to leave a message, text, or email when a person is not available, it does not work for all companies, particularly those serving a wide (and young) demographic. An answering service can fill in the gaps by offering a live person for your customers to talk to when staff is not available, referring callers to voice mail or email if that option seems appropriate.
Customers expect their needs to be met, complaints listened to, and problems resolved quickly. A live person answering their calls is a good step towards meeting those expectations.
Increases your efficiency
Voice mails have to be listened to (at least partially) in the order in which they were received. Some messages need to be heard several times to jot down important information. This all takes much more time than skimming through a list of messages that have already been written down for you.
Considering the time savings and customer acquisition and retention that could come with dropping your voice mail system in favor of a business answering service, it may be worth your while to investigate and price compare the various services and options available to your business.
As a means of comparison, basic plans start around $30 to $40 month for about 30 minutes (geared toward small businesses), $130 per month for 100 minutes (for mid range businesses), and about $750 per month for 1,000 minutes and heavy-volume customer service needs.
Ready to Compare Call Center Software Price Quotes?